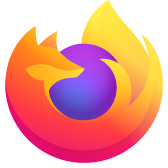 how to activate java for specific site on FireFox 17?
I can perform the following on firefox 18 : https://support.mozilla.org/en-US/kb/how-to-use-java-if-its-been-blocked#w_always-activate-java-for-a-site but not on firefox 17. and for technicals reasons i can't upgrade firefox right now. is there any way to perform this on 17 version? thanks.
所有回覆 (1)
hello naamafr, click-to-play for outdated plugins should work the same way in firefox 17 as it does with firefox 18. what exactly isn't working?