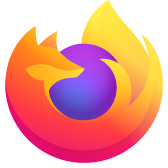 Firefox 17.0 for Mac OS X missing Preferences->Applications->Preview Doc (application/PDF) entry to set behavior for PDF files
I want to set Firefox to automatically download or save a PDF without the panel coming up to ask me. However, when I go to Firefox->Preferences->Applications there is no entry for PDF files to set it to open or save the file without asking me (i.e., no Preview Document (application/PDF). I am using Firefox 17.0 with Mac OS X 10.6.8 using Intel Core 2 Duo
I want to set Firefox to automatically download or save a PDF without the panel coming up to ask me. However, when I go to Firefox->Preferences->Applications there is no entry for PDF files to set it to open or save the file without asking me (i.e., no Preview Document (application/PDF). I am using Firefox 17.0 with Mac OS X 10.6.8 using Intel Core 2 Duo
所有回覆 (6)
Do you have any software set to read PDF files when not using Firefox? Preview comes with Mac OS, so I would expect Firefox to list that in the Applications, unless you removed its association with PDFs.
I have .pdf associated with Preview. The issue is that in Firefox->Preferences-> Application tab does NOT contain an entry for Preview Document ((application/PDF) which is needed to do an association that will occur automatically every time Firefox encounters a doc of that type. (the application tab has Preview Document (image/<6 types>) but no entry for the PDF format.
In my Applications window, PDF is listed as Portable Document Format (PDF). It lists Preview as one of the possibilities, though I have associated PDFs with PDFView.
I guess I could try that but don't see how associating a .pdf file with another app (other than Acrobat) would add that option to the Firefox preferences-Applications list. thanks for looking at it & taking the time to answer...are you using a Mac?
Yes, I am using a Mac with v. 10.6.8, and I was outlining my experience with it. I would have thought that since it comes with Preview already associated with PDFs, that Firefox would pick that up. It did for me. Are you sure that you are looking at the correct item in the Applications list? For me, PDF file format is listed as Portable Document Format (PDF).
exact same mac os x that I'm using...10.6.8. I definitely would expect the OS & Firefox to have PDF on the applications list but it isn't there. I'm using Firefox 17.0...is that the version you're using?