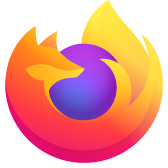 YouTryOut.com/staging/ Firefox 15.0.1 on OSX Lion locks up saying "connecting", but 15.0.1 on Windows does not. Appears Facebook API related. Why OSX only?
No developer can seem to figure out why the above is happening. We have tested this site on multiple Macs and Windows machines, and the same exact browser version Firefox 15.0.1 will only have issues loading pages on the Mac version, and in particular it appears the Facebook API is causing the perpetual "Connecting" loop. We are not testing using VMware, BrowserStack or any other type of third-party solution, we are using real machines with normal user configurations. Our test arsenal includes 2 Macs and 2 Windows 7 machines. Both Macs are running OSX Lion, although not sure Mountain Lion would make a difference.
Is there a particular tool we should use to figure out what's causing the issue?
We've tried all the suggested tips to make sure it's not browser/plugin/extension/machine related...
1-Running Firefox in Safe Mode 2-Resetting Firefox 3-Disabling all plugins/extensions 4-Uninstalling all plugins/extensions 5-Running Firefox in Private Browsing mode 6-Clearing all cache/cookies/history 7-Reinstalling Firefox 15.0.1 on Mac OSX 8-Using Firefox 15.0.1 on different Macs
No developer can seem to figure out why the above is happening. We have tested this site on multiple Macs and Windows machines, and the same exact browser version Firefox 15.0.1 will only have issues loading pages on the Mac version, and in particular it appears the Facebook API is causing the perpetual "Connecting" loop. We are not testing using VMware, BrowserStack or any other type of third-party solution, we are using real machines with normal user configurations. Our test arsenal includes 2 Macs and 2 Windows 7 machines. Both Macs are running OSX Lion, although not sure Mountain Lion would make a difference. Is there a particular tool we should use to figure out what's causing the issue? We've tried all the suggested tips to make sure it's not browser/plugin/extension/machine related... 1-Running Firefox in Safe Mode 2-Resetting Firefox 3-Disabling all plugins/extensions 4-Uninstalling all plugins/extensions 5-Running Firefox in Private Browsing mode 6-Clearing all cache/cookies/history 7-Reinstalling Firefox 15.0.1 on Mac OSX 8-Using Firefox 15.0.1 on different Macs