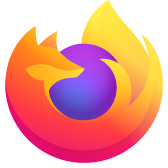 plugin contaner on 100% when vewing videos
i have windows xp mce 05 sp3 on a single core cpu 1.4ghz 1.24gb of ram
every time i watch a video plugin container maxes out my CPU i have the latest Firefox and flash
i have windows xp mce 05 sp3 on a single core cpu 1.4ghz 1.24gb of ram every time i watch a video plugin container maxes out my CPU i have the latest Firefox and flash
所有回覆 (6)
You do not meet the system requirements for the Flash 11 player (2.33GHz or faster), so you may experience difficulties.
Does the Flash 10.3 version work better for you?
That version is still supported with security updates.
nope it dose the same thing and i cant find an alternative any where
Which security software (firewall, anti-virus) do you have?
Make sure that you've allowed the plugin-container process in the firewall.
You can try to boot the computer in Safe mode with network support (press F8 on the boot screen) as a test to see if that works better.
i have none and it is a fresh in stall and it is doing it on 2 diffrent computers the only different is the other has a 2.8ghz cpu in it and 2 gigs of ram
Did you uninstall the Flash 11.3 version if you previously used that version?
Otherwise you may still have that 11.3 version installed and Firefox may be using it.