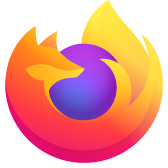 Firefox will not open - gives an XULRunner error
I am getting the XULRunner error. I did a "clean install" of the latest version and am still getting the following error: >XULRunner >Error: Platform version '11.0' is not compatible with >minVersion >= 12.0 >maxVersion <= 12.0
What do I do now?
I am getting the XULRunner error. I did a "clean install" of the latest version and am still getting the following error: >XULRunner >Error: Platform version '11.0' is not compatible with >minVersion >= 12.0 >maxVersion <= 12.0 What do I do now?
所有回覆 (2)
Are you using Windows XP SP1 or SP2 ??
Check and tell if its working.
If you use ZoneAlarm Extreme Security then disable Virtualization and reinstall Firefox. Other security software may have similar features to prevent Firefox from updating files properly.
See also: