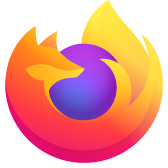 Insanely high memory and I/O usage after upgrading from 11 to 12
I just installed Firefox 12 and memory usage on 40 open tabs spiked from a maximum of 900 MB-1 GB to 2.5 GB. Memory usage for firefox.exe would start at 4-500 MB, steadily increase to 2.5 GB in 10-20 min even if I did not touch the browser at all. Hard drive I/O went trough the roof as well. Laptop would become unresponsive and Firefox would eventually crash. Downloaded Firefox 11, installed it on top of Firefox 12 and everything is back to normal, memory usage is less than 900 MB with normal usage, it doesn't really grow past that. Guess will stick with 11 until they fix these issues in 12.
I just installed Firefox 12 and memory usage on 40 open tabs spiked from a maximum of 900 MB-1 GB to 2.5 GB. Memory usage for firefox.exe would start at 4-500 MB, steadily increase to 2.5 GB in 10-20 min even if I did not touch the browser at all. Hard drive I/O went trough the roof as well. Laptop would become unresponsive and Firefox would eventually crash. Downloaded Firefox 11, installed it on top of Firefox 12 and everything is back to normal, memory usage is less than 900 MB with normal usage, it doesn't really grow past that. Guess will stick with 11 until they fix these issues in 12.
由 NWAVES 於 修改
所有回覆 (20)
Upgrades tend to fix security problems, so it is not recommended to use unsupported versions, as Firefox 11 now is. Developers are working to reduce memory usage,and I am not aware of anything expected to increase memory usage in Firefox 12 and certainly it should not be crashing.
The problem may well relate to some software extension or site behaviour rather than Firefox itself. (If that is the case then waiting for a Firefox fix may not help)
How are you measuring memory usage ?
Have you tried about:memory <-- key into location bar, with the colon :

note that gives additional info on mousover, and has buttons to reduce memory
are you able to identify from that what is using all the memory
see also high memory usage and try to follow the tips and troubleshooting information that provides.
You can still try to disable the other extensions or create a new (test) profile.
Create a new profile as a test to check if your current profile is causing the problems.
See "Basic Troubleshooting: Make a new profile":
There may be extensions and plugins installed by default in a new profile, so check that in "Tools > Add-ons > Extensions & Plugins" in case there are still problems.
If that new profile works then you can transfer some files from the old profile to that new profile, but be careful not to copy corrupted files.
See:
@John99 I took the memory usage from the Task Manager, Working memory set for firefox.exe. I didn't have time to do more troubleshooting and I doubt i'll have time to do more over the next week but something is very very wrong with this version. I mean, the memory utilization is just insane. Normally, the Task Manager Memory utilization history graph is flat. With Firefox 12 it's growing linear, then at some point it has a sharp drop, then it continues the linear growth and it doesn't stop until it crashes. It crashed on me 5 times in 3 hours. I don't remember any previous version crashing this much. To top it off, it's trashing the hard drive continuously even if i'm not doing anything. All these issues disappeared once I installed v11 back.
This bug sounds similar to what i'm experiencing: http://www.mozilla.org/security/announce/2012/mfsa2012-25.html
As for running a version with known security vulnerabilities, Firefox 11 has 5 critical vulnerabilities and 3 moderate ones reported, Firefox 12 has 7 critical vulnerabilities, 4 high and 3 moderate. The way I see it, i'm safer running 11 than 12. Going to wait for a patch over the next week, after that i'm switching to Chrome..
由 NWAVES 於 修改
Security
Sorry I am no security expert, but my rather naive logic is that
security problems and exploits are discovered and then fixed.
Whilst an exploit is relatively unknown but unfixed some of the bad guys take advantage of it.
Once an exploit is fixed and fully documented

the savvy users upgrade to the fixed software, and become relatively immune to the exploit
a lot of the bad guys realise an exploit exists and a Turkey Shoot commences
If you use out of date unsupported software you need to be prepared for the consequences.
Firefox & Memory
about:memory
is going to give you a much more detailed and accurate picture of Firefox's memory use than TaskManager.
is interactive, and has results in a format that may be copied and pasted easily
Unsupported Firefox 11
Even if there is a fault in Firerfox 11 that version is unsupported, Unsupported implies
the problem may have already been fixed in Firefox 12 or later
I think: only problems in the current release Firefox 12, or the more recent versions are going to receive any attention (possible exceptions include backports to ESR).
Crashes
These are something that I think MozillaFirefox would like to look in to, with the aim of reducing the number of crashes. Unfortunately Firefox is used with masses of other software. It is still a Firefox crash and a Firefox problem, but priority is, I suspect, likely to be given to crashes that occur in safe mode or with only a single software extension.
Progress
Maybe you will have time to look at things later. Sometimes Firefox does have regressions and problems that are overlooked or dismissed initially but are real. That has happened before with memory problems and hangs. They can not yet monitor memory in the same way as crashes. They do now have telemetry in place to monitor hangs. A FAIK all we have with memory problems is about:memory in the User Interface.
What I am trying to say is that sometimes it takes quite a bit of effort in order to demonstrate a reproducible problem that developers are able to investigate. If
A problem affects the majority of users it is noticed.
Intermittent or affecting a small proportion it may be much harder to resolve.
Its true that firefox has this problem. It makes the processor run like anything and makes the CPU fan work at its full efficiency. However, 11 was no better. 11 was having a memory issue as well. I was hoping that 12 would fix that but it didnt, unfortunately.
Anyone with problems
Please start your own thread by following the links and prompts from:
/questions/new because that way

we may be able to look at your problem, not someone else's
we get your system details and modifications, not someone else's
If you just wish to register feedback instead of asking for a solution then please try
22 people have these issues so far. wonder how many more didn't bother to google the symptoms.
Same issue here - massive memory use - upgraded to 12 and at the same time halved the no. of add-on to 8, but memory use has increased.....regularly sits at about 750 real / 750 virtual with 12 tabs (Mac Activity monitor). Opening 12 tabs from scratch will put the computer out of use until loading has finished.
PS. I'm guessing here but I'd reckon that most Firefox users are not on 12 yet so......this is a little harsh...... "If you use out of date unsupported software you need to be prepared for the consequences. "
I can not recall mention of any change between firefox 12 and previous versions that makes it much worse for memory usage [1].
Read this thread for information, but as advised previously, if you have a problem please then start your own thread by following the links and prompts from /questions/new
There is a recently started program of continuing efforts by developers to improve Firefox's memory usage. This includes improved tools, to try: key into the address bar about:memory you will get interactive information about memory use, with a button to reduce it.
With the fast release development cycle the improvements will not normally be made to older versions.
Telemetry has been added, this collects real world information on real users (anonymised and respecting privacy) and includes things like startup times, memory usage and information on hangs this allows developers to monitor improvements and watch for any inadvertent regressions that cause problems. It would help if as many users as possible opt in for this see
---
I am not sure where the stats are on usage numbers of the versions, but if previous trends are anything to go by then a lot of users will be on the latest version.
[1] There are some stats on memory use, I think sumarised as firefox 12 could be 10% worse than firefox 10 but doubling addons increases resident memory by 33% . But with a caution that there is a great variability in results. This thread would not be the place for discussion of the stats, but I add the note to show that information is collected and studied, if users will opt in to provide the info.
So I tried v12 again hoping that the nightly updates fixed the memory problem but it's still there. I attached some screen captures: images 1&2 are with Firefox 11, 3&4 with Firefox 12. I had the same tabs open and the captures were taken about 20-30 minutes after the upgrade/downgrade.
由 NWAVES 於 修改
If nothing has changed at your end maybe it is to be expected that there are still problems. Nightly updates do not happen on ordinary Firefox Releases, there may be some updates but not very frequently. About every six weeks the version will update and increment with Firefox 13 due for release about first week in June.
You did mention crashes. Maybe your problem is partly related to whatever causes the crashes, and that is quite possibly not directly the fault of Firefox, but some other software.
Do you get crashes in safe mode ?

if not then that gives some clues as to what needs investigating
if you do get crashes in safe mode then please paste a couple of recent CrashID s into your next message.
If you are concerned about memory use in Firefox, then as I suggested earlier please try using about:memory. It gives you much more detailed information about where the memory is being used that task manager does.
---
Installing Multiple Versions of Firefox This is not officially recommended, as it is considered an advanced topic. It is however relatively easy to do, and if you are comparing firefox versions it is something you may consider doing.
If you do this the key factor is the profiles,and you must use multiple profiles so that each version may have at least on unique profile. As profiles contain important information (passwords, bookmarks and settings) it is important to back them up. It can be rather easy to inadvertently delete profiles. (Tip - Always use an empty folder for new profiles, again you could otherwise loose data)
You may also wish to try Firefox with differing profiles comparing a clean profile with another one may give vital clues to what is causing problems. Using a clean profile has already been mentioned in this thread. It is a basic but very important troubleshooting step.
See also
I read another thread on this forum and somebody suggested to the OP to try this nightly build: http://ftp.mozilla.org/pub/mozilla.org/firefox/nightly/2012-05-10-03-05-17-mozilla-central/
I figured v12 is updated nightly when bugs are fixed but that doesn't seem to be the case. The version you download from the main page is the first release of v12 and it does not include any bug fixes.
Looks like mozilla decided to make us wait 6 weeks until the next version to get a bug fix. I always thought 4 weeks is too much to wait for MS to release Windows bug fixes, mozilla is taking it to new heights.
Since my laptop's memory is maxed out at 4 GB, my only reason for sticking with Firefox is the low memory usage for the 30-40 tabs I normally use compared to Chrome. Fortunately, we have several choices when it comes to browsers these days. If this memory bug is not fixed in v13, Google is going to take my advertising $$$ away from Firefox.
由 NWAVES 於 修改
Firefox 12 with only 3 tabs open is using 1,3GB RAM. This is CRAZY! :S
NWAVES,
Sorry your problems continue.
I understand it must be annoying and frustrating that your installation of Firefox is not behaving as it should, but it may well be that your problem is something you need to help fix, and not something Firefox will fix for you.
You may well have found a genuine problem, unfortunately that is not something that all users are experiencing ( I make that assertion because the telemetry and crash reporting would have picked up such a serious set of problems if it affected a large proportion of users).
You did mention Firefox crashes, but these may well relate to the sites or other software that is in use rather than directly to Firefox itself. Sure it is still a Firerox problem if Firefox crashes, but it is going to require your assistance in tracking down and resolving this.
Serious bugs are fixed as soon as possible, new version releases often get an update fairly quickly to fix problems that arise.
Other development work goes through a testing procedure, in addition to some automated testing changes are made first of all in the Nightly version. There are then the Aurora and Beta channels. The philosophy is to get changes out as quickly as possible but also to test them before making the change on everyone's firefox. For a fuller explanation of this please have a look at: http://blog.mozilla.org/channels/2011/07/18/every-six-weeks/
If you can reproducibly demonstrate crashes and insane memory use in Firerfox 12 safe mode that does not occur in firefox 10 or 11 then you have found serious flaws needing urgent attention, but I am not sure that is what you have found. Unfortunately you do not yet appear to have had time to investigate and report your problem.
I'm 100% sure this is a problem introduced by v12. The crashes I experienced were due to my system running out of memory because of the huge drain caused by v.12. If it was a problem with my system or the pages I open then I should see experience the same issues in v.11 and that's not happening.
The issue that prevents me from troubleshooting this further is that I need to save the 30-40 tabs currently open and be able to open them again once i'm done troubleshooting. I tried to find a way to save them but wasn't able to find anything but a 3 year old add-on that doesn't seem to be working well in v.11. If you know of a way to do it let me know and I can definitely look into this further.
Just out of curiosity: are you saying that 100 people reporting the same issue is not significant? How many reports do you need to receive to consider it significant? I think you're missing an important point: most users will install v.12, experience problems, install v.11 back or switch to using Chrome or IE and not bother to report it. I'm guessing that's one of the reasons why Firefox lost so much ground to Chrome in such a short time.
由 NWAVES 於 修改
Saving Tabs
What about right clicking and opting to save them all, that saves them in a bookmarks folder,that folder then has an option to open all as tabs again
does that help
If you are relying on restoring tabs, without bookmarking them, and especially if you open multiple windows and closedown firefox without using the firerox button option you could be building up multiple session restore files, that could have some impact.
If you are running out of memory things will slow down, if your system needs to use page file memory that is slow.
100 is not too significant especially given the subject, I posted yesterday in a thread with over 3000 votes.
I think the rapid release policy is starting to work as intended, initially it caused many problems, including with add-ons; and of course add-ons are supposed to be one of the great advantages of using Firefox. The changeover could have been handled better. Doesn't Chrome have already have a similar system ?
BTW I have been deliberately leaving tabs open over 100 now and firefox using over 1GB but things seem ok
Have you tried in safe mode yet, and have you tries a new profile yet ?
Which version are you using a present firefox 11 or 12, and did you give any thought to using multiple installs of Firerfox ?
What about the crashes do they still occur ?
Ok, so i've used 12 for 3 days and ended up back to using 11. I did the about:memory thing and didn't tell me anything. Basically memory utilization was going up for everything on that list. When Firefox gets to use all available memory and it becomes unresponsive, it seem that a garbage collection routine kicks in and cleans up some of the used memory, basically it drops the usage 40-50%. After that it keeps going up again and then cleans it up again and so on.
I did create a new profile and for the first half day I thought I found the work around. I could still see the up trend in memory utilization but the growth was so slow it didn't seem to make a difference. 24-36 hours later things have changed for the worse and it became just as memory hungry as the old profile.
I didn't get any crashes this time, however I did get two script warnings, one of them on ABP, the other one on GreaseMonkey. Thing is, even with GreaseMonkey turned off, memory utilization is still growing pretty fast. I didn't turn off ABP as I will never use a browser without an ad blocker.
I got to the point where I was working 15-30 min and then have to wait for the garbage collection to work for 5 min to work again 30 min to wait for it 5 min and it just didn't make sense to continue.
I am now back to 11 and as usual, everything works like a charm, memory utilization on my 40 tabs is under 1 GB and it's pretty much flat, no growth. I'm going to keep 11 until 13 comes around and then give it a shot.
由 NWAVES 於 修改
After noticing increasing problems with FF 10 and worse with 11, I went back to 9.0.1. I added ADDBLOCK PLUS 2.0.3 after discovering problems with newer version.
https://addons.mozilla.org/en-US/firefox/addon/adblock-plus/
Next was upgrading to 2 Gig of ram and turning off the PAGE FILE. This lets FF run out of RAM instead of the hard drive and eliminates a lot of fragmentation on the HD from heavy surfing. This also solved memory leak problems.
http://www.howtogeek.com/79892/xp-tweak-disable-page-file/
I disabled Yahoo toolbar and all but the necessary plugins and made sure they were up to date. Lastly, I transferred the CACHE to a flash drive which took an even bigger load off of the HD.
http://www.mydigitallife.info/how-to-move-the-firefox-disk-cache-to-another-drive/
I use Win. XP and do not have a bunch of third party programs running in the background and the processor is relatively 0 with no activity. There are a couple of issues like Twitter – slow typing that may be Java related. I type what I want in MS Word and paste into the Twitter window.
由 Mike 於 修改
I do not have time to make full comments but
TAKE CARE
Do NOT downgrade to Firefox 9 or any other insecure unsupported version without carefully considering the risks to your personal data and to your System
I have FF 9.0.1 I'm NOT having any security, crash, memory leaks or any other problems with my current set up. I have AdAware, Spybot, and ZoneAlarm running. I have only 36 processes running with FF open, about 218K steady right now with two Windows (tabs) open and 0% processor use with no keyboard activity. Page File is turned OFF, FF is using RAM only and I have CACHE files on a flash drive. This is very little HD usage to run the machine for FF and very limited fragmentation. I also have had Windows Auto Updates turned off since I've had this computer.
The only think I don't have is all the computer problems everyone else does.
Right now (screen captures) I have this window and Yahoo email open. If I eliminate this window and go to Google homepage with one tab, memory reduces to about 180K . I typically leave Yahoo mail open 24/7
I'll stick with what works for me for now until people quit having massive problems with 12 then consider upgrading. If it ain't broke, I ain't fixing it.
由 Mike 於 修改