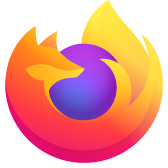 Ubuntu Nightly will not connect with Ubuntu 11.10 kernel 3.0.0-17-generic but firefox 11.0 is still working in the same kernel version (the source of the problem since 3.0.0-16 gave no problems)
Ubuntu Nightly will not connect (hangs and does not stop withouyt a pkill or root kill) with Ubuntu 11.10 and the recent kernel 3.0.0-17-generic
Firefox 11.0 is still working in the same kernel version and I am using it now. Perhaps the source of the problem is the Ubuntu kernel since kernel 3.0.0-16 gave no problems
Ubuntu Nightly will not connect (hangs and does not stop withouyt a pkill or root kill) with Ubuntu 11.10 and the recent kernel 3.0.0-17-generic Firefox 11.0 is still working in the same kernel version and I am using it now. Perhaps the source of the problem is the Ubuntu kernel since kernel 3.0.0-16 gave no problems
所有回覆 (2)
As per the firefox suggestion, I killed all the add-ons: VLC, Divx, Gnome Shell Integration, IcedTea, QuickTime, Shockwave Flash and Widnows Media Player 10 and the problem disappeared.
I turned Shockwave Flash back on and that was not the problem. So it looks like there is a pointer getting out of bounds since I could not execute a Shut Down,.. or in a terminal even sudo init 3 and int 6 would do nothing. Pulling the power supply cable was necessary, for a guranteed kill, ...with vengence.
This messed up grub, but I have Ubuntu 11.04 LTS on second drive, so booting kernel 3.6.38-13 generic and sudo upgrade-grub fixed the grub for both.
I will try to turn on each of these add-ons individually to see which one was the culprit when I have enough time. W9DKI