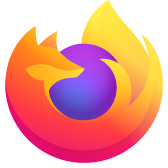 I have firefox 11 with flash plug in 11.1.102.63,the plug in continuously crashes on all sites flash content,so far I haven't been able to stop this from happening
I later downloaded the Active X version 11.1.102.63 but the same thing keeps happening,its impossible to watch movies or tv shows,my yahoo email is non functioning because of continuous plugin crashes,Cnn Youtube the same problem,any site that uses flash content just the plugin crashes,its non stop. Windows XP Professional Service Pack 2 32 bit,1.80 GBz,224 MB ram Avast free version 7.0.1407 Firefox 11
I later downloaded the Active X version 11.1.102.63 but the same thing keeps happening,its impossible to watch movies or tv shows,my yahoo email is non functioning because of continuous plugin crashes,Cnn Youtube the same problem,any site that uses flash content just the plugin crashes,its non stop. Windows XP Professional Service Pack 2 32 bit,1.80 GBz,224 MB ram Avast free version 7.0.1407 Firefox 11
所有回覆 (8)
Adobe released an update on 03/28/2012 and a security bulletin relating to Flash (Player):
Update to Flash (Player) version 11.2.202.228 as recommended to see if that solves your problem.
There are 2 versions of Adobe Flash:
an ActiveX version for IE only
a Plugin version for most other browsers including Firefox
On a Windows system, you should always update both individually.
You do not appear to have the Plugin version for Firefox installed. If you did, in Add-ons > Plugins you would see "Shockwave Flash (version)". If "Shockwave Flash" is there and is disabled, click the "Enable" button.
Check your Plugins often --> http://www.mozilla.org/en-US/plugincheck/
only the most popular/used Plugins are known by this page
page will detect only installed, enabled Plugins
Install or update Adobe Flash

Using Firefox, go to the following link and SAVE the download to your desktop so you can find it later. Un-check any items on that page that you do not want to download (i.e., "McAfee Security Scan Plus":
When the download is finished, close Firefox (File > Exit OR Firefox button > Exit)
Click or double-click on the file you just saved to your desktop

In the installation window that appears, click the box to the left of "I have read and...." to place a check mark in the box
The "Install" button in the lower right corner will now be highlighted, click it.
The installation is quick.

Start Firefox and test your installation here: https://www.adobe.com/software/flash/about/
To update/install the ActiveX version for IE only, repeat the process, but use IE to go to the above website.

NOTE: Some users of 64-bit systems have found it necessary to download, Save and install (with Firefox closed) the 32-bit Plugin for Firefox manually from the following (4th link labeled "32 bit Flash Player Plug-in (All other browsers)"):

If this reply solves your problem, please click "Solved It" next to this reply when signed-in to the forum.
由 SafeBrowser 於 修改
I've downloaded and installed the update to Flash plugin 11.2,202.228,then went through various sites to see what would happen,plugin crashed on CNN,once on Youtube,didn't crash in Yahoo Mail but ads had a hard time coming in which made it difficult to navigate in Yahoo Mail,as to a movie/tv site I watch all the time,plugin crashes frequently,send out report than reload the page,which takes longer now,several seconds,than plug in crashes again,I'm still checking out other sites to see how it responds.I also checked on Internet Explorer 8 just to see how the Active X version worked over there,doesn't crash,but IE is so slow loading up content that it doesn't make a difference.
You might want to follow Adobe's troubleshooting steps of using their uninstaller to remove ALL Adobe Flash from your system. Download/run both 32-bit and 64-bit uninstallers to be sure that something is not missed as the current Adobe Flash installer contains both. Then re-install Flash per the above instructions that I posted.
Also have a look at the information in this Adobe article: http://helpx.adobe.com/flash-player/kb/installation-problems-flash-player-windows.html
Sorry that you are having so many problems with Adobe Flash, but it has become troublesome for many users of late. On my XP SP3 system, I have experienced no problem with Firefox and current Adobe Flash versions.

If this reply solves your problem, please click "Solved It" next to this reply when signed-in to the forum.
由 SafeBrowser 於 修改
I followed the above directions you suggested,downloaded the flash uninstaller for 32 bit connection n 64 bit,the 32 bit uninstalled the flash,my computer wouldn't accept the 64 as a legit file,fine,reinstalled the flash plugin for 32 bit connection,latest version 11.2.202.228 and have now gone from just bad to worse,movies won't buffer,than the plugin keeps crashing,so watching movies is out,videos on Youtube kept crashing,plus now the pages hang or freeze,Cnn the same problem,actually it was almost unmanageable,that I finally left the site in disgust.I thought when I came to firefox that my computer experience would be one of enjoyment,but now has become a nightmare.I left Chrome because the browser kept crashing(a common problem I learned),Internet Explorer is so slow you can't do anything in it,so Firefox was a new option,since I don't watch tv,we don't have any video stores near us,plus I'm on a tight budget,plus handicapped,during the winter months I'm on my computer quite a bit and is a great enjoyment for me,I can watch whatever tv shows I want,along with movies,or surf the net,now all that is being slowly taken away from me,I may reconsider going in search of another browser that is hopefully reliable.
Here is some new information about recent Adobe Flash problems. You keep say "crash". Are you actually getting a crash notification or is Flash just not working on some sites or are you getting a message to upgrade to a newer version?
The problem explained in the post below, could be affecting a lot of sites who have not updated their code for the change made by Adobe.
For Yahoo mail, reply from Cww for an explanation and workaround in this post --> https://support.mozilla.org/en-US/questions/924230#answer-323590
Same explanation may apply to other sites not recognizing your installed version of Flash (Add-ons > Plugins > "Shockwave Flash" version); for a workaround, contact the site.

If this reply solves your problem, please click "Solved It" next to this reply when signed-in to the forum.
It actually says the flash plugin has crashed,so I send the report in than reload the page,normally with short videos that helps,but other sites which have flash content,ads,animations etc,the flash plugin has crashed,same with my Yahoo Mail,Cnn Youtube,now it happened this morning when I went to my home page Google,no flash content,but plugin crashed anyway,than the same thing happened on Tumblr.This all started,albeit slowly when 2 months ago I updated to Firefox 10 along with updating all my plugins,before that time I never had a problem,though I had only been on Firefox a month at the time,before I was on Chrome,I like Firefox so I doubt I would change browsers,but it would be nice if these problems could be worked out,I wondered if it might be my computer,I have the requirements for the Flash plugin,I keep my temps files,cache etc cleaned regular on a daily basis,sometime even more if needed,I do a disk cleanup and defrag if needed once a month,plus a registry cleanup once a month if needed,my programs are fairly simple,A Youtube downloader,a regular downloader for video a firefox plugin,VLC player,don't use Windows Media player(disabled),Nero for disk burning,rarely used,Adobe Reader(latest version),along with Avast free version and Web Registry Cleaner,these are the basic programs I use,anyhow I'll check the link you gave me to see what they say,maybe I'll finally find a fix.Thank you for your help regardless if this ever gets fixed or not,much appreciated.
Just noticed 2 things.
You mentioned that you also updated the ActiveX version of Flash; that is for IE only.

Are you having problems with Flash in IE also?
If so, are the same sites affected.

You posted that you have 224MB RAM

Firefox 11 recommended RAM is a minimum of 512MB (see --> https://www.mozilla.org/en-US/firefox/11.0/system-requirements/ )

Consider adding more RAM (to see what you need for your system and how much RAM your system will accommodate, visit www.crucial.com and choose your system manufacturer, model series and model number. Print the information. You can look at what crucial has available and look at other sites, like big-box stores, Amazon.com and Newegg.com. Crucial.com has video and/or printed instructions on installing RAM.)

Is your processor a Pentium 4?
Another thing, do both "firefox.exe" and "plugincontainer.exe" have the correct permissions set in your firewall?

If this reply solves your problem, please click "Solved It" next to this reply when signed-in to the forum.
The latest Active X version is now not on my computer,since Internet Explorer is so slow to respond at the best of times,though I didn't appear to have any problems crashes,just takes to long to get a video to play. When I checked system requirements for Firefox 11 I got a different number for the RAM,it was under 200 but over a 100,don't remember correct number,unless I read something wrong. I did check the www.crucial.com site,they didn't even have my computer manufacturer or system model (Award/AWRDACPI),so that wasn't much help to me. I believe my Processor is (AMD Athlon(tm) XP 2200+) I did check the firewall exceptions,Firefox.exe was there,but not plugin-container.exe,which I've now added. I'll keep working on finding my computer manufacturer, an required info