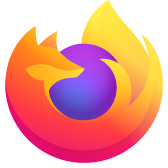 Page still scrolls horizontally even though I set overflow-x to hidden
I am building a website that has a javascript slider which lines all the photos up horizontally and slides them into view, so to ensure that the user can't see them I set the overflow-x: to hidden which works as long as there was nothing that needed to be scrolled vertically. As soon as the content extended below the window and it needed to scroll, I was able to scroll horizontally too.
This only happens in Firefox and I am using a macbook pro with a trackpad that allows me to scroll horizontally. A horizontal scroll bar doesn't actually appear.
Anyone with any code or a fix would be my hero!
I am building a website that has a javascript slider which lines all the photos up horizontally and slides them into view, so to ensure that the user can't see them I set the overflow-x: to hidden which works as long as there was nothing that needed to be scrolled vertically. As soon as the content extended below the window and it needed to scroll, I was able to scroll horizontally too. This only happens in Firefox and I am using a macbook pro with a trackpad that allows me to scroll horizontally. A horizontal scroll bar doesn't actually appear. Anyone with any code or a fix would be my hero!
所有回覆 (1)
A good place to ask advice about web development is at the MozillaZine "Web Development/Standards Evangelism" forum.
The helpers at that forum are more knowledgeable about web development issues.
You need to register at the MozillaZine forum site in order to post at that forum.