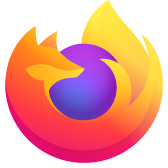 open bookmarks, click on selection, opens but will not show list
I click on bookmarks, a tab opens to the right, i click on the selection i want (with an arrow) to open the list to choose a bookmark, but the list will not open, but others in the list will, i now have several lists that will not open in this way from my toolbar. I am using a Mac
I click on bookmarks, a tab opens to the right, i click on the selection i want (with an arrow) to open the list to choose a bookmark, but the list will not open, but others in the list will, i now have several lists that will not open in this way from my toolbar. I am using a Mac
所有回覆 (4)
Did not work... Does anybody out there have a clue have to solve this problem?
A possible cause is a problem with the file places.sqlite that stores the bookmarks and the history.
so can i do anything about this problem... or is it a firefox issue. The problem just randomly showed up, this is the third selection it has now happened to without making any additions to any of the lists with another bookmark.