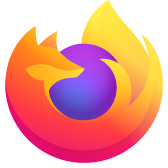 I am using anglelearning.com for school and recently having issues with sending mail using firefox
this problem is specific to using the web site for angel learning .com this is the message I recieve A script on this page may be busy, or it may have stopped responding. You can stop the script now, or you can continue to see if the script will complete. Script: https://centralfloridacc.angellearning.com/jscript/yahoo/utilities/utilities.js:9 the mailbox works fine with explorer can you help?
所有回覆 (1)
We have seen rapports the Angel LMS isn't compatible with Firefox 7.
You can install the portable Firefox 3.6.x version to access websites that do not work with Firefox 5+.