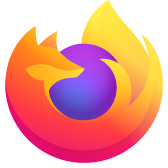 my menu bar can not be click
i cannot minimize, maximize, restore, or close mozilla firefox
i cannot minimize, maximize, restore, or close mozilla firefox
所有回覆 (2)
Before you attempt to fix the problem would you see if the Windows keyboard shortcut of "Alt+SpaceBar" options to Maximize and to Restore (to normal window size) work. They should be exactly the same as using the Firefox buttons.
More because you mentioned menu bar, than the specific problem with the windows buttons, I would take a look at the following to see if it fixes the problem in Firefox.
If resetting your toolbars does not fix the problem, I would next try exiting Firefox again and rebooting system , if you haven't already tried that.

Please mark "Solved" one answer that will best help others with a similar problem -- hope this was it.
---
I expect that you have an additional unrelated problems. Your searches through the location bar are being redirected through conduit.com for heavy targeted advertising (hijacked searches). I would expect you would want to stop that. Reset your keyword.URL in your about:config to the default.
type in about:config into the location bar (in a new tab)
if the warning message nonsense comes up uncheck the box before dismissing the dialog message
Filter on keyword then
right-click on keyword.URL and choose reset.

Or choose "modify" then paste in the Google search engine string of your choice, such a for Google:
Supplementary information