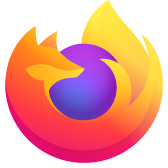 Did you guys put Text Enhance in the Firefox browser?
I now have really annoying green underlined text with pop ups all over the place, did you guys put this into the browser? i didn't want such a stupid annoying thing. how is this supposed to enhance firefox?
I now have really annoying green underlined text with pop ups all over the place, did you guys put this into the browser? i didn't want such a stupid annoying thing. how is this supposed to enhance firefox?
由 NoahSUMO 於 修改
被選擇的解決方法
remove toolbar that is installed by Vuzedownload software. and all undeline text disappears :-)
從原來的回覆中察看解決方案
👍 59
所有回覆 (20)
I use Spybot Search & Destroy on a regular basis. It has NOT solved the problem.
Huh.
Text-enhance only shows up on firefox, in W7, not in IE/W7, nor firefox/linux. I'm building a campaign site, hosted by godaddy, and this garbage is trespassing on my hand coded site (emacs/xhtml/css).
Firebug shows it inserted into my native code. Not by me.
So, given the "chain of custody" of client/server communications, it is either inserted by the host (godaddy), the man-in-the-middle (no), or the client, in this case, firefox running on W7. Those are the possibilities.
I do not have any of the extentions mentioned in the replies/fix, in firefox, so not having them, they are not the "answer."
This really is a trespass issue, a violation of privacy, and the intentional corruption of intellectual property with malice forethought. A tort.
Heck, it might even make a good story.
Good law suits are where you find them....
David
A posting earlier said to go to http://optout.textsrv.com/optout.php The opt-out recommend doesn't do anything but add a cookie to hide the function. If you set your Firefox to remove cookies when you turn Firefox off and later return... the function is active again
由 oedolyn 於 修改
had the same problem, removed codec-c from browser add-ons/extensions it has fixed the problem for me i dont save cookies so it has nothing to do with the opt-out
Instead of opting out for a few months, the best idea is to get Adblock Plus with an Easylist subscription and then add your own filtering to it as well.
||textsrv.com/* added to the custom filter list will block the entire textsrv.com domain and you will need none of their cookies.
Thanks for this suggestion finitarry - I have Adblock Plus but I'm not clear on how to set up the extra filter. Could you add a bit more step-by-step to your tip, please?
I can see the "filter subscriptions" and "custom filters" tabs in the filter preferences window but am not sure how to add:||textsrv.com/* to the custom filter list will block the entire textsrv.com domain
Thanks again for the help!
In the left pane in the custom filter window, choose "Ad Blocking Rules". In the right pane, there is a button, "Add Filter". Click that and then paste or type that item into the blank space that appears. You can then use the Backup and Restore to backup your filters.
My 'service' disappeared when I disabled the Veetle TV plugins :)
It seems there are a lot of plugins to blame.. mine was PremiumPlay Codec-C.
Webchatter reveals a growing list of extensions that people have linked to the text-enhance nightmare: Game Play Labs, Premiumplay Codec, facetheme, Rewards Arcade, VUZE, BFlix, I want this / iwantthis, Dealply, Media Plugin, browser enhancements 1.0, Pando media enhancer, crossrider web apps, I-livid, bandicam, fantapper, some shockwave extensions, and so on...
I run FF11, Chrome and iE8 on WinXP. I identified my culprit by comparing extensions across the three - I almost never download this stuff and am super careful about disallowing add-ons but totally fell for it when a bunch of my usual movie/tv sites suddenly insisted I was missing a plugin to play...
Lesson learned... ;-)
I'd seriously advise anyone who has disabled their culprit plugin to get some of the software mentioned earlier in this thread and get it off the computer completely. Depending on what's been installed, disabling/removing the plugin at the browser level doesn't get rid of it; it just deals with the text-enhance ads.
Running Malwarebytes revealed about 80+ files and registry keys affected by codec-c, including some that told it to turn off system warnings and firewalls...
I used iobit's Advanced System Care to uninstall Codec-C and Malwarebytes cleaned the few remaining stragglers.
It hasn't been painless. "Start Menu / Programs" was largely obliterated and it's taking work to get it back. Windows' "Search" utility needed fixing too.
Not sure what else will crop up but the security software suggestions in this thread were really helpful! I used them along with the editor/user reviews on cnet to tackle it.
Am still curious to know whether the website I "manage" (as in CMS only - not the back-end) is vulnerable to being poached by text-enhance in some way or can it happen to any and all websites?
由 gumnutninja 於 修改
the opt out doesn't work and I don't have the Vuze add on. I fixed it in IE8 by blocking txtsrv.com in the tracking protection and have tried the similar option in Firefox (Tools>Options>Privacy; checked "Tell websites I do not want to be tracked" and tried blocking their cookies in the "Use custom settings for History" but Firefox wont save that setting and reverts back to "Save all History"
Stumped!
With Firefox, try what I suggested: block textsrv.com with Adblock Plus. See my previous posts for the details.
Text Enhance appeared for me after I installed some video Codec plugin/add-on (to be able to watch a video). It went away after I disabled it in Tools > Add-Ons.
These ads like to take over your text, don't they? Thank you all for the help! I went through each plug-in and flipped them on and off until I found the culprit. Mine was disguised as "Shockwave Flash"...Which was one of the last ones I would have suspected because it sounded legitimate.
Thank you! I had tried every other suggestion, THIS one worked. Although the extension numbers were different... Disabling Shockwave Flash (mine was 11.2.202.282) Did the trick! This has been annoying me for some time now.
o)
How do I do that? It's not listed in my add ons, and I don't see it on the toolbar either...
I am wondering the same thing.
I removed the START NOW app from my toolbar & completely fixed the problem.
/output.php DOESN'T WORK!! and There's NO APP or EXTENSION running as toolbar or something like that ass well..
由 pabagan 於 修改
I've used this link many, many times....it doesn't opt you out. I continue to have problems with text enhance. ANNOYING!