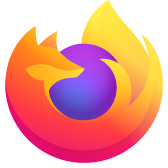 Firefox 4 sucks
所有回覆 (15)
Call me old fashioned, but I like thinks like a back button and bookmarks. A huge step backwards...
After being "bothered" for days to install the new version, I did and it's terrible!!!! Its not user friendly and everything is hidden. My easy to click facebook and mail icons disappeared -- this sucks! I'm switching back to 3.6
Yup. I agree 100% !! The interface is NOT user friendly. I recommend switching back to 3.6.
Went back to 3.6 this morning. Firefox 4 is terrible !!!!! So un-user friendly. Too much of a drastic change in the interface; they really should have known better before unleashing that crap.
WOW! Good job, another human thet has not paid attention to ALL the getting started instructions!
WOW! You must use Microsoft! I boy cot microsoft. Maybe you should give Ubuntu a try. Firefox works great in ubuntu. Just maybe it is Microsoft Windows that is giving you the problems. I love my new firefox
Good job, I sure do hope you don't get all the viruses that come with microsoft. Ever sence I downloaded ubuntu I have had no problems with anything. Microsoft SUCKS! I really like the fact that I can take control & customize my new ff4. I can see what ever buttons I want & without cluttering up the top of my screen.
It's more of a x4 (experimental version 4) than a true upgrade to the browser I enjoy using. I'm a pretty self-restrained guy. Today, for the first time in my Internet browsing life, I slammed the desk with my fist, screamed in rage at the computer for full 5 minutes and honestly desired to punch the monitor and smash the keyboard against the wall. All because of blight that is Firefox 4. '
rotflmao & that's the first smile I've had in the 1 1/2 days since I've installed version 4 - such an accurate description of my own experience! I'm now using Chrome because FF4 is almost unusable due to constantly freezing. I've had to restart it at least 5 times and that is more than enough.
Messing about with the default layout of the screen was irritating but (mostly) able to be corrected & I could have lived with that but to then have some of my most used menu items just disappear makes FF far less functional. eg. the save all tabs has disappeared (yes, there are other ways to access it but why delete it from the standard drop down menu), as has the drop down list of a tab's history next to the back and forward buttons. There is probably more but I've given up now.
To have it constantly freezing is just appalling & makes it pointless to use. I will be going back to an earlier version.
由 IslanderCirce 於 修改
I just downgraded to Firefox 3.6.16 on my work PC. I'll be doing the same on my laptop as soon as I turn it on at home tonight. The Mac Mini still has 3.6.16 and I WILL NOT be upgrading it to 4 either.
A note to the Mozilla team: If you make radical changes to the browser, please don't think you're Micro$oft and just roll it out. Warn us first. And oh, btw -- add me to the ranks --- Firefox 4.0.1 is fubar.
Oh - and I turned off Firefox auto-updates: Tools->Options->Advanced->Update tab->Uncheck Firefox.
由 ocertain 於 修改
mm I wasInstalled Firefox 4 and i was tryed to make my Customisations and i think the my favorite Browser COMPANY "Firefox Mozilla" maked one GIANT FAIL ! i can`t to save and quit my tabs and my websites and i can`t to operate good with that browser I will use till i die my firefox 3.6 THE BEST ever Browser in the world ! Firefox 3.6 FOR THE WINN! I think the Software Enginners to make one COPY of Firefox 3.6 and to put it in Firefox 5 this could be better idea than this (Excuse me for the word ) Incredible FAIL firefox 4 I will never get it Better i to install Opera than this firefox 4! and my last CALL TO everyone user here : Continue TO USE FIREFOX 3.6 FTW!!!!!! Enjoy of the exelent browsing with firefox 3.6 :) Firefox 3.6 YES + Firefox 4 NO - firefox 4=FAIL FAIL FAIL :( (cryface) Same like the user over my post Ocertain [QUOTE]Oh - and I turned off Firefox auto-updates: Tools->Options->Advanced->Update tab->Uncheck Firefox. [QUOTE/]
由 M.A.D.Evolution.W.M.D. 於 修改
I have just downloaded firefox 4 & HATE IT !!!!!!!
PLEASE can someone tell me how to get back to the previous one befor I give up & just use Google as before. FIREFOX 4 IS CRAP
Just seen on firefox web site that 3.6 will only be supported for a short time, so I am deleting firefox, and going back to Google.
I am a software developer and work on open source projects so I am always hesitant to criticize other projects because I know the kind of effort and passion that goes into them. That being said, FireFox 4 really is a disappointment with a lot of problems. There are technical problems and usability problems. Not to mention that some of the changes leave me shaking my head wondering what the hell they were thinking.
The major technical problem that I see is that the UI does not respond to input evens like scrolling, clicking or typing. I have a brand new MacBook Pro so I know the issue is not my the processing speed of my computer. This problem alone is frustrating as hell and enough to drive me to using a different browser. It's like being back in the mid-1990's waiting for the browser to catch up with my typing.
This is just a really disappointing release. I have been a huge fan of FireFox for many years and now I'm bummed. I am switching back to Firefox 3.6
由 iconify 於 修改
Ok it seems like this thread has just degraded long enough with the usual "This version sucks, last version rocks" posts.