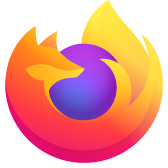 youtube all of a sudden displays the videos with parallel red white and green lines. This does not show if I download the video
if I use firefox all the youtube videos are displayed with red white and green horizontal lines
if I download the video (with the download helper plugin) and play the video with vlc there are NO lines
if I try to see the same URL with Internet Explorer, there are no lines
if I use firefox all the youtube videos are displayed with red white and green horizontal lines if I download the video (with the download helper plugin) and play the video with vlc there are NO lines if I try to see the same URL with Internet Explorer, there are no lines
由 mont.ros 於 修改
所有回覆 (6)
選擇的解決方法
Did it start after you updated Flash to 10.2 r152 ?
Does it help if you disable hardware acceleration in the Flash player?
See Flash videos won't play full screen
Flash "Display settings" window:
Thank you cor-el for answering! YES I updated Flash to 10,2,152,26 and the horizontal lines are there in my firefox browser
I followed the link you posted, I also right clicked on the video which was playing BUT my Italian version has two alternatives, one is settings, one is global settings (just below). Settings cannot be selected, it is grey Global settings links to the page you indicated (but in Italian...which muddles things a bit) how do I get settings to become "selectable" so that I can disable the hardware acceleration? Thanks! and do forgive my not too technical knowledge about these programmes... I didn't even know where to find the Flash player to remove it before writing here (and still don't)
Try a test page like the one mentioned here:
---
If you keep having problems then you can try to downgrade to the previous Flash 10.1 r102 version.
cor-el AGAIN thank you!
I tried them all I also uninstalled the flashplayer turned off my computer tuned it on, installed a really old flashplayer the lines remain I have an itchy feeling there is something that does not get cancelled even though I have uninstalled the programme correctly (so the computer says...)
and it is most frustrating because today, a you tube link had no lines http://www.youtube.com/storytellermedia but I tried another.........oh well they were there as bothersome as usual
I see that 5 others have the same problem as I do, I wonder if they were better than me at sorting out the problem
I shall continue to try......I don't want to use IE unless I really have to - and also , I don't use youtube so much.......it's usually when I have a link in an e-mail that I land up there
so a big thank you again, I really do hope I am not making a nuisance of myself ciao!
PS now I get the horizontal lines withe IE too and occasionally I see the video without lines on firefox (and cannot get to Tools on either browser, it remains grey)
I shall patiently wait for the next version that MAY correct this problem... can it be that only 6 people have this problem?
PPS
if I click a youtube video  link from Outlook Express/Mail, there are NO LINES on youtube/firefox  

but if I choose a video by clicking on the page online, or one of the bookmarked videos, the LINES ARE THERE AGAIN
由 mont.ros 於 修改
never give up trying...
today on a video that I could see without lines, I right clicked and disabled the hardware acceleration in the Flash player
and the lines have gone!
you were right all the way, cor-el, it was I, who was having problems getting to that settings option!
PROBLEM SOLVED!!