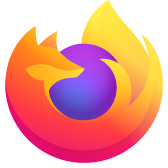 How to stop Adobe flash plugin from crashing on hulu... Its up to date and every thing
I can't watch videos on HULU. Every time I try my adobe flash plug in crashes. The plug in is up to date and I checke don adobe's site and they told me to check here.
URL of affected sites
I can't watch videos on HULU. Every time I try my adobe flash plug in crashes. The plug in is up to date and I checke don adobe's site and they told me to check here. == URL of affected sites == http://hulu.com
所有回覆 (20)
having the same problem; one thing i noticed though is that other flash apps work fine by themselves but if i load another tab with hulu and try to play it, all the other flash apps crash as well.
This maybe a temporary fix until they apply a fix on their side. I noticed that it was freezing up on loading a certain domain. Using a known 3rd party app, I blocked all communication to http://*.edgefcs.net*
That seems to work. You have to wait and it will seem like FF is frozen, but after about 20 - 30 seconds, the video will load and start playing.
PitA for sure, but at least I can watch hulu now.
@Sphere: what OS/patches/browser/etc? I'm unable to reproduce this.
I had the same problem as the above posters and this seems to temporarily resolve it. Either that, or Hulu has provided a fix/patch until their issue is resolved OS: Windows 7 64 Browser: Firefox 3.6.4 Adobe 10.1
I'm on a Mac. Hulu crashes both Safari and Firefox. Youtube, Fancast, other streaming video are fine.
I posted a message earlier about a potential fix, which maybe have been a glitch. The fix is not working, hulu just seems to work every so often.
Same issue. Flash crashes on Hulu every time today. I was watching all last night with no issues.
Is there a downgrade path from flash 10.1?
I have the same problem but it isn't just Firefox. I tried it on another browser and same thing only it crashed the entire program rather than having the Firefox save after plug in time out.
I'm pretty sure there is a recent issue with Hulu and Flash player as there is a rash of new complaints on the Hulu support forums in the last 48 hours. I'm not having any trouble playing video on other sites just Hulu.
Hulu seems to have broken for me after my firefox automatically updated.
Windows XP SP3 Firefox 3.6.4 Flash 10.1.53.64
Again, I think this has to do with the aggressive caching and buffering that hulu does.
There's either a bug in the flash display, or the API calls that hulu makes. But it seems obvious to me that it's a strictly flash/hulu problem.
I'm having the exact same problem as stated above. Every time I open Hulu on either Firefox or Internet Explorer the Adobe Flash Plugin just keeps crashing. And when I tried updating it, it still doesn't work.
What should I do?
I already tried disabling all the other Add-on's and Plug-in's and it doesn't help with the problem
I have the same Problem. I run windows 7 and ubuntu 10.04 with chrome and firefox on each.
Both browsers on both OSs have the plugin error message and do not load.
On a hunch, I tried hulu desktop on ubuntu and so far it seems to work just fine.
TRY HULU DESKTOP!!!!
I was getting this issue earlier today. I changed my Flash timeout to 30 seconds per this article... The Adobe Flash plugin has crashed
After that, I updated Quicktime to the latest version. Actually, I had the latest version already, but I did a repair on the installation anyway. After that, I rebooted and I could watch videos on hulu.
Win XP SP3, FF 3.6.4, QT 7.6.6, Flash 10.1.53.64
Well at least I am not the only person having this issue. Yes. reinstalled. It doesn't work on any browser I have tried. Google Chrome, IE and FF all get a crashed error. : /
I tried increasing the timestop to 30.. didn't work. It just sits idle for 30 seconds and then crashes the same way.
Tried updating Quicktime Player to latest version.. didn't work. Still catches / crashes on Hulu.
I think it's something to do with the Ads on Hulu. I can watch YouTube videos fine, so it's not necessarily the Flash Player that's broken. But soon as I click a video on Hulu, it crashes after sitting idle for 10-30 seconds.
NEED A FIX ASAP!
Win 7, FF 3.6.4, QT 7.6.6, Flash 10.1.53.64
I have the same problem but it effects more flash vids than just one site flash keeps crashing it only started when I got the update so I reloaded the older version 3.6.3 that seems to have cured the problem
Same problem with Opera. Uninstalled flash 10 . . . control panel, add or remove programs Installed flash 9 from "oldversion.com" . . . click macromedia flash player . . . only 1.3MB install no problems now
getting the same flash error message on many sites.... youtube. even my gmail. notice this after update to 3.64. same with 3.65 and now with 3.66.
lengthening the timeout does nothing. even tried the -1 settting. still crashing.
this is incredibly frustrating. browser freezes every time i use firefox. im using switching to google chrome until this is resolved.