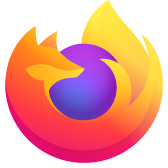 Duo Security Website keeps looping
Hello, On my firefox browser the Duo Security website keeps looping and not letting me login. I have tried private window and also have tried to install firefox again. The Duo security website is able to load on other browsers like Chrome and Edge without any issues. I also deleted the appdata and app profile and it is still not functioning. Any other recommendations that I can try? Website is: https://api-263d2dfd.duosecurity.com/frame/frameless/v3/auth?sid=frameless-0e4e2d68-a138-4a07-8ad9-d7aae0f9fe5d&tx=eyJ0eXAiOiJKV1QiLCJhbGciOiJIUzUxMiJ9.eyJkdW9fdW5hbWUiOiJzcGlrZXAiLCJzY29wZSI6Im9wZW5pZCIsInJlc3BvbnNlX3R5cGUiOiJjb2RlIiwicmVkaXJlY3RfdXJpIjoiaHR0cHM6XC9cL3NoaWJib2xldGguYXJpem9uYS5lZHVcL2lkcFwvcHJvZmlsZVwvQXV0aG5cL0R1b1wvMkZBXC9kdW8tY2FsbGJhY2siLCJzdGF0ZSI6IjVlMDNmOGM5OTcxM2MxZDdhYzRkNjlkMzZlYTAxYTU4LjY1MzM3MzMyIiwiZXhwIjoxNjk1OTU5NzU0LCJjbGllbnRfaWQiOiJESURLMkhSNEdGMTVJWUhMNEQ3VCJ9.wnLBrsdlaHjvudLT9w6rcD43QyQurgYR0UGIHYg2BXqP8TqNiFP5PN1C3l8jtYgA37LHrGbP6YvOYlY1MMOpYw Thank you,
所有回覆 (6)
You can check for issues with Total Cookie Protection.
If you use extensions ("3-bar" menu button or Tools -> Add-ons -> Extensions) that can block content (Adblock Plus, NoScript, DuckDuckGo PE, Disconnect, Ghostery, Privacy Badger, uBlock Origin) always make sure such extensions do not block content.
make sure your extensions and filters are updated to the latest version
Firefox shows a purple shield instead of a gray shield at the left end of the location/address bar in case Enhanced Tracking Protection is blocking content.
click the shield icon for more detail and possibly disable the protection
You can check the Web Console for relevant-looking messages about blocked content.
---
You can try these steps in case of issues with webpages:
You can reload webpage(s) and bypass the cache to refresh possibly outdated or corrupted files.
hold down the Shift key and left-click the Reload button
press "Ctrl + F5" or press "Ctrl + Shift + R" (Windows,Linux)
press "Command + Shift + R" (Mac)
Clear the Cache and remove the Cookies for websites that cause problems via the "3-bar" Firefox menu button (Settings).
"Remove the Cookies" for websites that cause problems:
Settings -> Privacy & Security
Cookies and Site Data: "Manage Data"
"Clear the Cache":
Settings -> Privacy & Security
Cookies and Site Data -> Clear Data -> [X] Cached Web Content -> Clear
Start Firefox in Troubleshoot Mode to check if one of the extensions ("3-bar" menu button or Tools -> Add-ons -> Extensions) or if hardware acceleration or if userChrome.css/userContent.css is causing the problem.
switch to the Default System theme: "3-bar" menu button or Tools -> Add-ons -> Themes
do NOT click the "Refresh Firefox" button on the Troubleshoot Mode start window
It did keep happening in Trouble Mode; urgh. All other recommendations had been tried last night. However, my university tech help found a workaround which suffices, so I am just thanking you for responding so quickly and providing assistance. Truly appreciated!
Can you tel us what this workaround is about in case others have the same problem ?
由 cor-el 於 修改
sorry, misread your question. tech person shared workaround on local network (a university) but probably not relevant elsewhere bc entailed specific access to restricted university personnel access program and profile info therein. involved clicking a presumably irrelevant link before proceeding to the usual link, which somehow bypassed whatever was messing with Firefox browser and duo in university system. I can't explain any better; sorry!