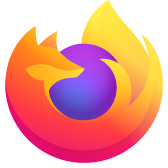 Not able to use DuckDuckGo, all other sites and search engines work well
using ver 117.0.1 on LinuxMint 21.2 all website and search engines work well, only can't use DuckDuckGo, get error message: "Firefox has detected that the server is redirecting the request for this address in a way that will never complete
Please help
using ver 117.0.1 on LinuxMint 21.2 all website and search engines work well, only can't use DuckDuckGo, get error message: "Firefox has detected that the server is redirecting the request for this address in a way that will never complete Please help
所有回覆 (10)
Hi
What is the website address that you are using for DuckDuckGo?
Did my own searching to try to find the source / root of the problem, found the source: Its DuckDuckGo Privacy Essentials. When that is enabled, DuckDuckGo search engine is disabled In FireFox 117, for LinuxMint 21.2, FireFox set as default search engine, DuckDuckGo Privacy enabled this causes DuckDuckGo not to function.
I downloaded FireFox Developer Edition, installed DuckDuckGo Essentials, it works as it should. What to do to fix my already previously installed FireFox regular edition ???? Or if its not fixable, what to do to continue to use the regular edition of FireFox ????
Thank you dan
Thank you very much for your very helpful info.
It seems to me that the Developer edition works faster than the standard edition. I've added my bookmarks and customization's, and would like to keep the Developer edition, and remove / delete the standard edition. Two questions:
1. Can I remove / uninstall the standard edition without damaging the Developer edition? 2. If yes, please tell me how to safely uninstall / remove the standard edition from my desktop LinuxMint computer.
Thanks dan
P.S. I understand that there are files to delete and files to possibly need editing in the profile directory.