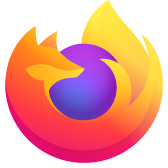 Trying to watch videos on some sites will only play the video's sound
Basically as the title says. The only sites this is an exception for is youtube as well as big streaming services but on youtube the video seems like it takes longer to buffer and has a lot more pauses.
I am on Version 117.0.1 which was installed on September 12th for me. I did not notice any issues prior.
I am on a macbook air which is updated to latest software.
I have tried the following:
Running it in troubleshoot mode. It did not fix the issue.
Turning on/off autoplay. It didn't work.
Clearing cookies/cache. Nothing.
Started firefox without a theme. Didn't do anything.
I unchecked "Use hardware acceleration when available." which did nothing.
Sites I have tried watching videos on include:
reddit
pornhub/other porn sites (for testing purposes...)
instagram
Vimeo
Basically as the title says. The only sites this is an exception for is youtube as well as big streaming services but on youtube the video seems like it takes longer to buffer and has a lot more pauses. I am on Version 117.0.1 which was installed on September 12th for me. I did not notice any issues prior. I am on a macbook air which is updated to latest software. I have tried the following: Running it in troubleshoot mode. It did not fix the issue. Turning on/off autoplay. It didn't work. Clearing cookies/cache. Nothing. Started firefox without a theme. Didn't do anything. I unchecked "Use hardware acceleration when available." which did nothing. Sites I have tried watching videos on include: reddit pornhub/other porn sites (for testing purposes...) instagram Vimeo