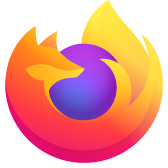 The history must be deleted so that Facebook can display the images
It happened for the first time a few months ago, now it has to be repeated several times in a row, now this error appears one after another,after i deleted the history,then again and again
long ago, when I did not allow Firefox to update(i deleted all update exe etc...) then never had any problems with it
It happened for the first time a few months ago, now it has to be repeated several times in a row, now this error appears one after another,after i deleted the history,then again and again long ago, when I did not allow Firefox to update(i deleted all update exe etc...) then never had any problems with it
所有回覆 (3)
Terry said
Try deleting cookies. (You will have to log into FB again.)
Yes i know this helps, I delete the history=and cookies... But the question is WHY NEED TO DO THIS ALLWAYS, what causes this error
Do you have content blocking extensions ?
If you use extensions ("3-bar" menu button or Tools -> Add-ons -> Extensions) that can block content (Adblock Plus, NoScript, DuckDuckGo PE, Disconnect, Ghostery, Privacy Badger, uBlock Origin) always make sure such extensions do not block content.
make sure your extensions and filters are updated to the latest version
---
You can check the Web Console (Tools -> Web Developer) for messages about blocked content and about the presence of mixed or unsafe content.
You can check the Network Monitor to see if content is blocked or otherwise fails to load.
If necessary use "Ctrl+F5" or "Ctrl+Shift+R" (Mac: Command+Shift+R) to reload the page and bypass the cache to generate a fresh log.