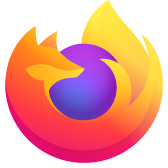 json file location?
in what folder are .json files stored?
in what folder are .json files stored?
所有回覆 (4)
Go to about:support Then next to where it says Profile Directory, click on open directory. Then you should see what you're looking for. see screenshot
由 jonzn4SUSE 於 修改
In what JSON files are you interested ? Is this about compressed jsonlz4 backups in the bookmarkbackups folder?
When I backup my bookmarks from the Firefox program it creates a file "bookmarks-2023-04-24.json" and I back it up to an SD card or other backup medium. But I cannot find this particular file in any folder in win 10 other than the bookmarks folder, but there it has a different name and extension. I want to find the same file in windows with the same name I backed up. Is "bookmarks-2023-04-24.json" anywhere to be found in win 10? Most other programs have an exact copy of the filename in some folder so it can be found easily. Thanks
Assuming that the sarch supports wildcards, you can try to search for bookmarks*.json. Also make sure to search hidden folders as well.