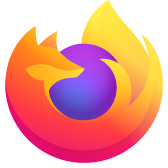 Secure Connection Failure
When I go to a recipe blogger site, I get the "Secure Connection Failed. Contact website owners." Just how can I do that when I can't get to the site?'
'''When I go to a recipe blogger site, I get the "Secure Connection Failed. Contact website owners." Just how can I do that when I can't get to the site?''''''
所有回覆 (10)
What site? What security software are you running?
Unfortunately, not. Thanks anyway.
I guess the blogger does use that service.
For S&Gs I joined the site and see nothing that starts with n.. I see app. see screenshot
由 jonzn4SUSE 於 修改
You should also post a screenshot showing the issue. Did you disable Webroot, reboot the computer, and try again?
由 jonzn4SUSE 於 修改