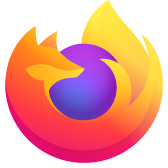 Sign in with Apple not working on Windows
Hey out there,
I've recently been strugggeling with Firefox (got latest version installed, System is running Windows 11) in terms of not being able to use the "Sign in with Apple".
On Chrome it still works, but after typing in my Apple-iD credentials, Firefox doesn't let me finish the sign in. It doesn't work if I want to sign into an Application nor a website using the apple sign-in option.
I know there are different ways to sign in but I tend to use this one thanks to it's simplicity and would therefore be happy if anybody knew the issue or even better, a solution to it.
Grateful for any replies :)
Hey out there, I've recently been strugggeling with Firefox (got latest version installed, System is running Windows 11) in terms of not being able to use the "Sign in with Apple". On Chrome it still works, but after typing in my Apple-iD credentials, Firefox doesn't let me finish the sign in. It doesn't work if I want to sign into an Application nor a website using the apple sign-in option. I know there are different ways to sign in but I tend to use this one thanks to it's simplicity and would therefore be happy if anybody knew the issue or even better, a solution to it. Grateful for any replies :)
被選擇的解決方法
Comment:
I've turned off any vpn, adblock etc. settings
I've also cleared the cache and website cookies
I have bitdefender installed, though the problem also exists when only using windows defender
從原來的回覆中察看解決方案
👍 0
所有回覆 (1)
選擇的解決方法
Comment:
I've turned off any vpn, adblock etc. settings
I've also cleared the cache and website cookies
I have bitdefender installed, though the problem also exists when only using windows defender