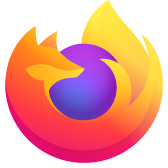 Off Topic: What's the DEFAULT Font and Formatting for the Windows "Notepad"? I've inadvertantly set the wrong Font, and can't put it back[!]
Folks ---- 4 Apri 2023 ---
The following repeats my above question ----
Off Topic: What's the DEFAULT Font and Formatting for the Windows "Notepad"? I've inadvertantly set the wrong Font, and can't put it back[!]
What happened is: I was "playing" around with an alternate Font in a Notepad Document, and wound up reseting the font usage EVERYWGERE I used Notepad edits after that. I'd just like to put stuff back like it was originally.
I guess for that, I need the original Font and attendant informtion.
THANK YOU VERY MUCH IN ADVANCE!!!
The Gray Cat
Question locked. Off topic questions are not permitted. Thank you.
Folks ---- 4 Apri 2023 --- The following repeats my above question ---- Off Topic: What's the DEFAULT Font and Formatting for the Windows "Notepad"? I've inadvertantly set the wrong Font, and can't put it back[!] What happened is: I was "playing" around with an alternate Font in a Notepad Document, and wound up reseting the font usage EVERYWGERE I used Notepad edits after that. I'd just like to put stuff back like it was originally. I guess for that, I need the original Font and attendant informtion. THANK YOU VERY MUCH IN ADVANCE!!! The Gray Cat ''Question locked. Off topic questions are not permitted. Thank you. ''
由 Andrew 於 修改