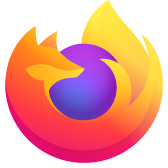 How to set 'primary' computer when syncing 2 existing firefox accounts
Hello, Last time I attempted to sync Firefox on my existing PC and Laptop, I ended up with only what was on the 'minor' of the 2 devices. How do I do the initial sync to ensure that the settings on my PC, my 'primary' computer, are moved to the Laptop (the secondary computer) and not the other way around? Thanks Chris
Hello, Last time I attempted to sync Firefox on my existing PC and Laptop, I ended up with only what was on the 'minor' of the 2 devices. How do I do the initial sync to ensure that the settings on my PC, my 'primary' computer, are moved to the Laptop (the secondary computer) and not the other way around? Thanks Chris
所有回覆 (1)
Sync works by uploading data from each device to the Sync server and merge that to other connected devices. You can reset the password of the Sync account to wipe all data on the Sync server and then first connect that main device and give it enouh time for the initial Sync. After that connect other device(s) one at the time.
You can install the About Sync extension in Firefox 72 and newer on desktop to check what data is stored on the Sync server via the about:sync page provided by this extension.
Close and restart Firefox to access the about:sync page added by this extension (see the about:about page for possible about pages).