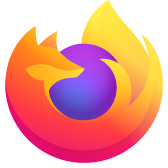 Account Data Sync
I login my account in a new Laptop device, but cannot sync data from my previous laptop, even use the same account. Email: [email removed from public forum]
I login my account in a new Laptop device, but cannot sync data from my previous laptop, even use the same account. Email: [email removed from public forum]
由 James 於 修改
所有回覆 (6)
There was one reply, but not solve my problem. My 2 laptops did not sync data, if the sync still running after around 3 days, where i can monitor the progress?
You can open about:sync-log via the location bar to see if recent Sync logs are available. You can upload the file to a website like Pastesite if you can't post the content of the file in a reply.
You can install the About Sync extension in Firefox 72 and newer on desktop to check what data is stored on the Sync server via the about:sync page provided by this extension.
Close and restart Firefox to access the about:sync page added by this extension (see the about:about page for possible about pages).
Delete your Firefox account & open another account with the same email. Don`t forget to erase all browsing data before you create a new account. To delete & to create your account go to this page: https://accounts.firefox.com/settings (scroll down)
In this report there is a failure because you appear to be closing Firefox.
1679896932456	Sync.ErrorHandler	DEBUG	tabs was interrupted due to the application shutting down
1679896932456	Sync.Synchronizer	INFO	tabs was interrupted by shutdown; no other engines will sync
1679896932456	Sync.Synchronizer	INFO	Aborting sync for failure in tabs
1. i tried to delete account and re-create with the same email, still does not work; 2. keep browser open for the whole night, still does not work