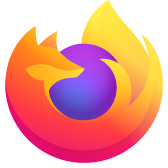 Bookmarks list returns to top
Hi Since the latest update of Firefox, if I am clicking on a bookmark at the bottom of my bookmarks list, when I then access the bookmarks list again the bookmarks list always returns to the top, so I have to scroll down again to the bottom, as my bookmarks list is quite long. It never did this before and would always remain at the same point in the bookmarks list when I opened them. Any help would be appreciated. Thanks
Hi Since the latest update of Firefox, if I am clicking on a bookmark at the bottom of my bookmarks list, when I then access the bookmarks list again the bookmarks list always returns to the top, so I have to scroll down again to the bottom, as my bookmarks list is quite long. It never did this before and would always remain at the same point in the bookmarks list when I opened them. Any help would be appreciated. Thanks
所有回覆 (3)
Hello!
I'm sorry to hear that you're experiencing this issue with Firefox after the latest update. It sounds like the bookmarks list is not retaining its position when you click on a bookmark at the bottom of the list.
One potential solution is to try resetting the Firefox profile. This will reset all of the Firefox settings to their default values, and can often help to resolve issues like this. Here's how to do it:
Open Firefox and type "about:support" into the address bar. Click the "Refresh Firefox" button. In the confirmation window that appears, click "Refresh Firefox" again to confirm. Note that this will reset all of your Firefox settings, bookmarks, and history, so you may want to back up any important data before proceeding.
If resetting the Firefox profile doesn't resolve the issue, you could also try disabling any extensions or add-ons that you have installed. Sometimes an extension can interfere with the normal behavior of the bookmarks list. To disable extensions, follow these steps:
Click the menu button in the top-right corner of the Firefox window (the three horizontal lines). Click "Add-ons." Click the "Extensions" tab. Click the toggle switch next to an extension to disable it. Try disabling all extensions and then re-enabling them one by one to see if any of them are causing the issue.
I hope this helps! If you continue to experience problems, feel free to reach out for further assistance.
Hi Thanks for your advice. I did everything you suggested but it still remains the same.
This is a bug in Firefox version 110. It's been assigned, but not yet fixed. See: Bug 1809084 bookmarks menus intermittently reset their scrollbox position to the top