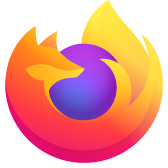 Does Firefox need to download every PDF that is viewed on internet?
We have our downloads set to a network location, and ask to save in location. We have needed to apply the fix I found in a forum by going to about:config, browser.download.improvements_to_download_panel and change value from true to false.
However, when even going to a PDF on the internet, it is automatically saving to the network location. Can this be changed?
Thank you! Nicole
We have our downloads set to a network location, and ask to save in location. We have needed to apply the fix I found in a forum by going to about:config, browser.download.improvements_to_download_panel and change value from true to false. However, when even going to a PDF on the internet, it is automatically saving to the network location. Can this be changed? Thank you! Nicole
所有回覆 (1)