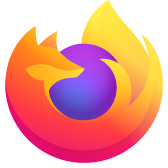 Multiple (at 1 moment) Master password Boxes
After an upgrade about 6-9 mths ago (and yet continuing), my Firefox browser when 1st initiated *(no URL accessed yet) will present (at first 2 boxes) up to 4 master password boxes.
Entering the PW into one of them does not seem to allow me consistent access to PW use ability.
I have found clicking the "X" on all of them then continuing to a site that calls for a PW then brings up 1 M Password box, and "normal" operation seems to ensue.
No relevant crashing or odd screen presentation seems to be associated.
Any fix or concern about malicious intent?
Not occurring on my Android associated w/same F.Fox account, but it has occurred on another desktop, but seemed to go away .. (hmm will need to check if still occurring there)
After an upgrade about 6-9 mths ago (and yet continuing), my Firefox browser when 1st initiated *(no URL accessed yet) will present (at first 2 boxes) up to 4 master password boxes. Entering the PW into one of them does not seem to allow me consistent access to PW use ability. I have found clicking the "X" on all of them then continuing to a site that calls for a PW then brings up 1 M Password box, and "normal" operation seems to ensue. No relevant crashing or odd screen presentation seems to be associated. Any fix or concern about malicious intent? Not occurring on my Android associated w/same F.Fox account, but it has occurred on another desktop, but seemed to go away .. (hmm will need to check if still occurring there)