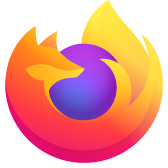 Phantom Ad-Blocker
I am beginning to be asked by websites to turn-off ad-blocker. Just realized that Firefox has an ad-blocker embedded in its software. When I go to Add-ons & Extensions, Ad-Blocker is not listed so that I can turn it off. Suggestions on finding ad-blocker and having the ability to turn it off and on would be appreciated. Thanks
I am beginning to be asked by websites to turn-off ad-blocker. Just realized that Firefox has an ad-blocker embedded in its software. When I go to Add-ons & Extensions, Ad-Blocker is not listed so that I can turn it off. Suggestions on finding ad-blocker and having the ability to turn it off and on would be appreciated. Thanks
所有回覆 (1)
This can be about Enhanced Tracking Protection.
Firefox shows a purple shield instead of a gray shield at the left end of the location/address bar in case Enhanced Tracking Protection is blocking content.
click the shield icon for more detail and possibly disable the protection
You can check the Web Console for relevant-looking messages about blocked content.