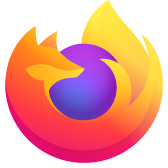 How to prevent installation of Firefox private browsing icon in startup menu? Windows 10 Firefox 107
Hello, We don't want private browsing icon in the start menu. How can we prevent installation of Firefox private browsing icon in startup menu? That icon is linked through another shortcut in the C:/Users/.../AppData/Roaming/Microsoft/Windows/Start menu/ Programs/ to the private_browsing.exe
Thanks, Dmitri
Windows 10 Firefox 107 & Firefox107.1
Hello, We don't want private browsing icon in the start menu. How can we prevent installation of Firefox private browsing icon in startup menu? That icon is linked through another shortcut in the C:/Users/.../AppData/Roaming/Microsoft/Windows/Start menu/ Programs/ to the private_browsing.exe Thanks, Dmitri Windows 10 Firefox 107 & Firefox107.1
所有回覆 (4)
Is there a problem with it being there if your not using it? You can always delete the icon after it install. And if you make a taskbar icon it also has the Private Mode browser there as well.
In our environment we disabled private browsing by GPO. The private browsing icon could just confuse people. Is it possible to use MST file parameters to prevent icon installation?
I looked and there doesn't seem to be something from just searching. I did a search and did find some but nothing directly that can remove the Private browsing. I think you going might have to individually remove each computer icon to do what your asking or use 3rd party software like Addons that might have such options to disable private mode. I think training staff about the difference will also go a long way to help them better secure the network as well.
You can set this pref to false on the about:config page to disable the extra PB icon on the Windows Taskbar.
about:config => browser.privateWindowSeparation.enabled = false