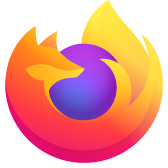 videos not playing
This is a recent problem, videos don't play after an update to Firefox 107, I've checked and unchecked hardware acceleration, and turned off add-ons. Everything plays fine in edge!! What else can I try
This is a recent problem, videos don't play after an update to Firefox 107, I've checked and unchecked hardware acceleration, and turned off add-ons. Everything plays fine in edge!! What else can I try
所有回覆 (3)
thanks for your reply, utube and amazon videos don't play. No I didn't try private window but will and I also reloaded firefox so its not corrupted.
Do you get an error message ? Does it help if you disable blocking auto-play via the auto-play icon at the left end of the location bar ?
Any relevant-looking messages in the Web Console ?
"3-bar" menu button -> Web Developer or Tools -> Browser Tools -> Web Developer Tools
Did you try Firefox Troubleshoot Mode ?
Start Firefox in Troubleshoot Mode to check if one of the extensions ("3-bar" menu button or Tools -> Add-ons -> Extensions) or if hardware acceleration or userChrome.css is causing the problem.
switch to the DEFAULT theme: "3-bar" menu button or Tools -> Add-ons -> Themes
do NOT click the "Refresh Firefox" button on the Troubleshoot Mode start window