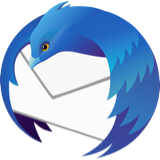 Thunderbird v102.4.1
Since the above version of Thunderbird was downloaded, I have been unable to send email. Reception is okay, and I can send over other platforms via phone and webmail. Thanks KenM
Since the above version of Thunderbird was downloaded, I have been unable to send email. Reception is okay, and I can send over other platforms via phone and webmail. Thanks KenM
所有回覆 (7)
What version was working prior to upgrade to 102.4.1? What is the explicit error message? Is this for more than one account?
Hi, thanks. I can't tell what the previous version was, as it updates semi-automatically. The error message is 'Log-in to server smtp.freenetname.co.uk with user name kenmorrison failed'. It asks for the pssword to be entered, but when that is done, the same message comes back. Clicking on Cancel brings up the message 'Unable to authenticate the outgoing server ...' I can send email from this account using webmail and gmail on my phone.
Maybe if you post a screenshot of your SMTP server settings, someone here can advise of options.
Sorry for the delay, no excuse really! The SMTP settings are as follows:
Description Blank Server name smtp.freenetname.co.uk Port 587 Connection security None Authentication method Password, transmitted insecurely User name kenmorrison
Thanks,
Ken
All I can suggest is to use the full email address for username.
Yes!!!!!
That's great, many many thanks!
ken