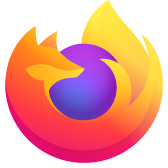 Transitioning FF to a new computer
After over a decade i am finally getting a new computer. It's in the mail. Any day now...
I wish to transfer my entire FF configuration to a new computer (when it arrives, up to 10 days from now-). Bookmarks, extensions, themes, look, feel, bells and whistles, all in one swoop.
I do have a sync account but i am honestly afraid to use it. I stopped syncing some time ago when i was trouble shooting and now i fear that if i turn sync on it might overwrite the configuration i am presently running with whatever was stored once some time ago.
Because i have done some colossally stupid things in the past that resulted in great data loss and many weeks of recovery, this time i think it best not to presume i will figure it out, but instead to ask you folks, the experts-
Many thanks, -Bruce
After over a decade i am finally getting a new computer. It's in the mail. Any day now... I wish to transfer my entire FF configuration to a new computer (when it arrives, up to 10 days from now-). Bookmarks, extensions, themes, look, feel, bells and whistles, all in one swoop. I do have a sync account but i am honestly afraid to use it. I stopped syncing some time ago when i was trouble shooting and now i fear that if i turn sync on it might overwrite the configuration i am presently running with whatever was stored once some time ago. Because i have done some colossally stupid things in the past that resulted in great data loss and many weeks of recovery, this time i think it best not to presume i will figure it out, but instead to ask you folks, the experts- Many thanks, -Bruce
所有回覆 (1)