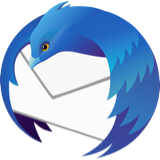 Thunderbird crashes [@ libfreetype.so.6@0x870ce | NotoSansCJK-Bold.ttc@0xa4736f ]
For some time Thunderbird crashes quite often. One reason seems to be Chinese characters in an email I try to open. But it also crashes on other occasions. Several times a day. https://crash-stats.mozilla.org/report/index/91bb470b-d99f-483e-bb11-209c40221113#allthreads
由 Wayne Mery 於 修改
所有回覆 (10)
Thank you! I already installed the fonts. No crashes since then. I hope that was the solution :)
Did you try the fix in the codeweavers link?
I tried the following command: apt-get install libfreetype6:amd64 but freetype is already installed.
The crashes still happen, but not so often any more.
apt-get install libfreetype6:amd64
Latest crash reports still direct into the same direction. I just install the fonts mentioned in the crash reports, but new missing fonts appear. I don't know what's that about at all.
https://crash-stats.mozilla.org/report/index/086ffcb0-7b56-4e8a-9fb2-7e4bf0221121
Maybe there's a conflict with the DE language pack that's installed. Disable it and see if it helps. Note that language packs only affect the language of the interface elements - they don't perform spell checking, as do the separate dictionary add-ons.
Perhaps the FreeType for your version of Linux is causing the crash.
Your page says is has been fixed in freetype 2.6 and I run freetype 2.10.