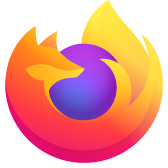 Can not sign into yahoo mail or fire fox account since last update
Problem loading yahoo mail or fire fox account since update
Problem loading yahoo mail or fire fox account since update
所有回覆 (3)
I can confirm the Yahoo mail part, sort of.... When at the AT&T Hm page -- https://currently.att.yahoo.com/ -- and Clking Mail link/ clk to Login to Mail ... I had been offered 2 options, My mail OR my Wife's mail. HER mail Acct has DISAPPEARED and manually entering her Login data is NOT Recognized.... BUT I DID LOGIN to her acct with Edge.....
Just posted in Mozillazine FF Forum that -- Discounttire.com won't load with MY FF -- BUT it Does for others, AND it evolved that another with same issue used -- discounttiredirect.com -- and it worked for Both of us. FF can be flaky in unique ways. Will post in the -zine Forum and update here IF relevant.
Ref earlier post Not Seen yet ref After FF Updates ... AT&T/Yahoo mail Unable to Now FIND & Login to wife's AT&T/Yahoo Mail acct.... I found that either a Test Profile OR Edge -- on Same Mail Login Sites -- Allowed me to login with Wife's Email Acct data and View Her Emails. Previous option to pick Her or My Acct for Login still gone BUT I can at least use her login data with Edge or Test Profile.
Not sure IF either will affect your FF Account Login, BUT try them for Both issues.
I've posted numerous times and sometimes see it immediately, and other times Only AfterX hours/day - WHY??
由 CraigS26 於 修改
To your issue, I been noticing lately that Firefox is having issue loading yahoo email and also Edge is having trouble confirming I am alive as well and not a robot. But Chrome I was able to login and setup for the multiple account login. So not sure if this is because yahoo mail doesn't work well with Edge or Firefox. Maybe it has something to do with Verizon since they own Yahoo, inc now? I know before Firefox yahoo and Edge didn't do logins this bad. So I would place the blame on the Parent company not doing support for yahoo.