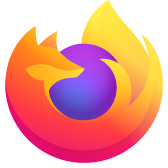 Firefox crashes intermittently even in troubleshoot mode
Can you help me figure out why my Firefox browser keeps crashing?
I've confirmed I have the latest version installed [105.0.2 (64-bit) - my About Mozilla Firefox says Firefox is up to date]. It doesn't seem to crash upon starting, but it does frequently and intermittently while in use.
I have restarted in Troubleshooting Mode and still experience crashes.
Here are a few recent crash reports from today: bp-d2250ad1-20e7-4748-8172-a0cb60221005 bp-07712644-4d9a-4fb7-a01f-7eeb20221005 bp-ce3d7350-28c6-48bd-81f4-253b20221005
Thanks, Laura
Can you help me figure out why my Firefox browser keeps crashing? I've confirmed I have the latest version installed [105.0.2 (64-bit) - my About Mozilla Firefox says Firefox is up to date]. It doesn't seem to crash upon starting, but it does frequently and intermittently while in use. I have restarted in Troubleshooting Mode and still experience crashes. Here are a few recent crash reports from today: bp-d2250ad1-20e7-4748-8172-a0cb60221005 bp-07712644-4d9a-4fb7-a01f-7eeb20221005 bp-ce3d7350-28c6-48bd-81f4-253b20221005 Thanks, Laura