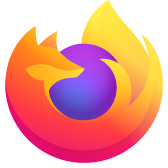 does your browser support java script
my laptop tells me I need java script to sign in for one drive. I installed java and put one drive on exeption list. Still does not work
my laptop tells me I need java script to sign in for one drive. I installed java and put one drive on exeption list. Still does not work
所有回覆 (10)
Hi
Do you have any add-ons installed in Firefox that may be stopping that script from running correctly?
Java and JavaScript are two different codes. JavaScript is enabled by default.
由 Terry 於 修改
Hi Paul, sorry for the thumbs down, I thought that was the way to answer. As for add-ons, I don't know, how do I find out? I can't find any. Hi jscher, I can get into one drive through the net, but that is one drive from my desktop, logged into my MS account. My laptop shows the grey cloud with line through, one drive personal not logged in. when I try logging in it tells me I need Java srcipt and Firefox is the one stopping it. Hi James and Terry. I uninstalled Java and checked that Java script is on. Thanks all Walt
Hi Walt, on your laptop, if you type onedrive into the Windows search box (on the Taskbar or start menu), Windows should show OneDrive app as an option on the popup search results. If you click that, are you able to connect Windows to OneDrive (without using Firefox)?
Hi all In the meantime I have disabled lately installed add ons, and battled MS' s jungle of accounts and passwords, accumulated over many years. I got locked out of MS but wormed my way back in. I find it hard to identify accounts and log ins and I am never sure if and what I can delete. I still can get to my one drive account ( desktop) with Firefox. But from the laptop I just get " install onedrive " and then the Java script notice. Java script is enabled.
I still get the greyed out cloud with line through in the taskbar, but can access the settings menue. So I tried to " unlink this computer " but it gets me back to "install onedrive" and java script.

I don't think MS is trying to make it easy. Thanks for your help and have a nice weekend. Walt Ps. I could not mail this before, because outlook got blocked too. With two-step verification I am supposed to get an app-password but it worked again by itself, maybe MS has got a heart after all. Have a nice week. Walt
Hi not all of my last message got displayed there should have been, I tried to"unlink this computer" from one drive taskbar menu, but only got back "install one drive" and the java script problem. Walt
Can you install OneDrive on your laptop if you use the Microsoft Edge browser? One would think so...
Hi jscher, using Edge did not make any difference, I checked Java script was enabled, but I still get the Java Script message. I have 4 MS accounts, the one on my laptop must go back at least 20 years. That's where I can't install one drive or unlink it. Well it doesn't look like it is a Mozilla problem any more. I learned a bit about MS and local accounts and passwords, I must have logged in and out a hundred times. I am sure MS is trying to confuse us into opening more accounts and buying more products. They certainly confuse me. Thank you for your help and patience. Have a good one. Walt