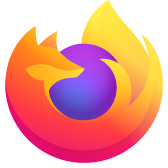 Unable to view VisualForce pages with Firefox
Visualforce pages do not load in the Firefox browser. The error that I receive states that "Secure Connection Failed" Error code: SEC_ERROR_REVOKED_CERTIFICATE
Visualforce pages do not load in the Firefox browser. The error that I receive states that "Secure Connection Failed" Error code: SEC_ERROR_REVOKED_CERTIFICATE
所有回覆 (3)
Firefox may be the last browser that checks whether a certificate was revoked in real time. Most other browsers use a list that isn't updated for a while.
To confirm that it's actually a site problem, you can put the site host name -- that's the part between https:// and the next / -- into this test page: https://www.ssllabs.com/ssltest/
You could let the site know about the problem, although you'll probably need to use a different browser...
Try to rename the cert9.db file (cert9OLD.db) and remove a possible previously used cert8.db file in the Firefox profile folder with Firefox closed to remove intermediate certificates and exceptions that Firefox has cached.
If this has helped to solve the problem then you can remove the renamed cert9OLD.db file. Otherwise you can undo the rename and restore cert9.db.
You can use the button on the "Help -> More Troubleshooting Information" (about:support) page to go to the current Firefox profile folder or use the about:profiles page (Root directory).
Help -> More Troubleshooting Information -> Profile Folder/Directory:
Windows: Open Folder; Linux: Open Directory; Mac: Show in Finder
If you use a bookmark to access a specific page then instead navigate to this page starting with the main page or with the sign in page in case there is a problem with this bookmark.