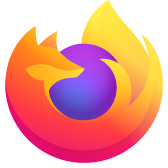 how to remove the extension icon in the address bar
how to remove the extension icon in the address bar when opening my custom home page
how to remove the extension icon in the address bar when opening my custom home page
所有回覆 (2)
Where did you get that extension? What do mean custom homepage? A full screenshot of the error would help here to see what is happening for anyone to replicate the issue.
由 Dropa 於 修改
Looks that you have an extension installed that overrides the new tab page. See Settings -> Home
Start Firefox in Troubleshoot Mode to check if one of the extensions ("3-bar" menu button or Tools -> Add-ons -> Extensions) or if hardware acceleration or userChrome.css is causing the problem.
switch to the DEFAULT theme: "3-bar" menu button or Tools -> Add-ons -> Themes
do NOT click the "Refresh Firefox" button on the Troubleshoot Mode start window