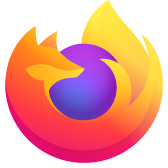 Browsing being interrupted by recommendation to install a third-part ad blocker. Security risk?
I've just had my browsing interrupted with this recommendation to install an extension: https://torrent-protection.com/download-now/ I was viewing this page: https://www.eurogamer.net/with-the-new-ps-plus-premium-and-extra-sony-opts-for-the-car-boot-sale-approach-to-catalogue-gaming I was taken out of the page without pressing anything and taken to this recommendation. In particular, it appears like an official Firefox message and security recommendation, with Firefox suggesting I should install this extension for my security. Sadly I don't have a screenshot but it's happened twice this morning already. Is this really Firefox endorsed? Or are they pushing their extension with fake credentials? How is the page viewing interrupted this way and diverted automatically to another webpage?
所有回覆 (6)
Hi
That is feels very much a scam. I strongly recommend that you:
Do not download the software from that link
Clear your browsing history in Firefox
Run an anti-malware scan of your device
I hope that this helps.
Okay, update, I've now had two different redirects from the same webpage. I think there's an automatic advert click-through happening. Every time I read to halfway through the EG article, I get bumped to some other URL. This is a fault of Eurogamer, right?
Also, here's the original advert. Is this in violation of Firefox trademarks?
I have an adblocker but it's disabled for EG as I respect their need to earn a living and they block browsing when a ad blocker is detected so I can't even test.