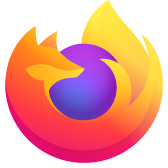 Viewing Firefox password
I have recently registered with Firefox after having used it for a long time. I now find that the password that I thought I had used is not recognised. I am currently logged in. Is there a way of viewing my password in my account details? I do not want to change the password as I am unsure what I will lose from my history etc
I have recently registered with Firefox after having used it for a long time. I now find that the password that I thought I had used is not recognised. I am currently logged in. Is there a way of viewing my password in my account details? I do not want to change the password as I am unsure what I will lose from my history etc
所有回覆 (6)
So is this a second account your using to post your issue? If your reset password isn't sending the reset to the Primary password you registered then there is not much that can be done here. So did you also make a secondary password when you had the prior account? MODs on here can't help with password reset - this is something user need to use the password reset to make a new password. AFAIK
I have one account and one password and I am currently logged in. I wanted to synch my mobile but when I entered my existing password it declared it incorrect. As I am logged in is there a way of viewing my password in my account instead of it appearing as dots.
My Apologies. I am obviously not explaining myself well. Lets start again. I am logged into my account. Going into 'Manage my Account' I note that my password is shown as a series of dots. It would be good if I could see the password as letters etc rather than dots. Is there a way of doing this?
ok, there should be a option to view your password is that option not there? Sometimes you have to enter your password to view the saved password are you getting any of these messages? Also turn off Sync til you resolve this issue before connecting.
You can do a password reset and then first reconnect the device with data you want to sync to othwer devices and give it enouh time to finish the initial sync.
You can also possiby try to generate a recovery key.