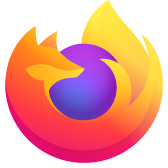 Firefox -vs- Microsoft Edge
I've always used Firefox as my default web browser. Now that Microsoft Edge got loaded onto my PC I can't access a lot of my bookmarks through Firefox. I get an "access denied" response. I've tried removing MS Edge but it won't let me. Is there a fix for this problem? How do I remove MS Edge? Any assistance is greatly appreciated. Thank You. Dale P. Appleton [email removed from public]
I've always used Firefox as my default web browser. Now that Microsoft Edge got loaded onto my PC I can't access a lot of my bookmarks through Firefox. I get an "access denied" response. I've tried removing MS Edge but it won't let me. Is there a fix for this problem? How do I remove MS Edge? Any assistance is greatly appreciated. Thank You. Dale P. Appleton [email removed from public]
由 James 於 修改
所有回覆 (3)
Edge is part of Windows and if you want to remove it you need to contact Windows support and ask them. Edge has nothing to do with firefox bookmark or the firfox browser. Unless there is a screenshot error finding the problem will be hard to figure here.
Hi Dale, I don't think Edge has anything to do with it.
If a site shows "Access Denied" with a reference number, this is characteristic of a web application firewall trying to protect the site from attack or bot traffic. You wouldn't normally see this unless your IP address is on a block list, or something about your browser's requests looks suspicious.
Other than installing Microsoft Edge, have you made or noticed any other software changes recently? For example, changed or updated security software, proxy server, or VPN?