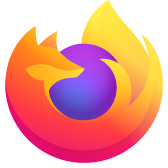 Frequent (2 and 3 times per day) crashes,, 37 Firefox process? And it makes zero difference if I go to Performance and check or uncheck boxes and NEVER is there an option presented to limit the processes/
Crashes freeze ups Tired of them all day every day. Cache fills up and computer shuts down. 24 Firefox processes ,,, 37 Firefox processes and every one of them is storing history and cookies till the system stops.. Performance section? Worthless. Does not matter what is checked or unchecked,, and NEVER has there appeared a box to choose a limit of 6 or 8 processes.. WTF
Crashes freeze ups Tired of them all day every day. Cache fills up and computer shuts down. 24 Firefox processes ,,, 37 Firefox processes and every one of them is storing history and cookies till the system stops.. Performance section? Worthless. Does not matter what is checked or unchecked,, and NEVER has there appeared a box to choose a limit of 6 or 8 processes.. WTF
所有回覆 (5)
We're sorry to hear that Firefox is crashing. In order to assist you better, please follow the steps below to provide us crash IDs to help us learn more about your crash.
The crash report is several pages of data. We need the report numbers to see the whole report.
Enter about:crashes in the Firefox address bar and press Enter. A list of Submitted/Unsubmitted Crash Reports will appear, similar to the one shown below.
Copy the 5 most recent Submitted Report IDs that start with bp- and then go back to your forum question and paste those IDs into the "Post a Reply" box.
Note: If a recent Report ID does not start with bp- click on it to submit the report.
(Please don't take a screenshot of your crashes, just copy and paste the IDs. The below image is just an example of what your Firefox screen should look like.)

Thank you for your help!
More information and further troubleshooting steps can be found in the Troubleshoot Firefox crashes (closing or quitting unexpectedly) article.
I entered "about:crashes" The only thing that came up was "No crash reports have been submitted."
???