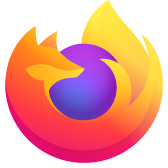 Saved (downloaded) webpage opens without formatting or photos
Hi - Thanks in advance for taking a look. I hope I can explain the problem correctly.
In Firefox 78.15.0 (my MacbookPro must run El Capitan MacOS 10.11 to accommodate certain legacy music software), I saved a website. When I attempt to open the saved site, it opens without proper formatting and without photos. The missing photos are present in the downloaded (saved) folder as JPGs. They just don't appear in the re-opened page.
I have attached three PDFs to illustrate the problem.
The PDFs called <01 Pg1> and <02 Pg2> show a close rendering of how the original online newspaper is supposed to look. The main photo appears above a caption, followed by the writer's byline and then the article. I added red comments to indicate what gets changed in the saved version.
The PDF <03 Open saved website> shows the re-opened website file. Photos and original formatting are missing. I have annotated pdf 03 to indicate the major errors in missing photos and formatting.
I opened the saved site on a different MacbookPro running MacOS Catalina 10.15, but the problem persists.
The original website has been taken down, so I can't try another save/download. Any suggestions would be greatly appreciated. If someone needs the entire saved article, I am willing to send it.
Thanks so much for any assistance. Tucker
Hi - Thanks in advance for taking a look. I hope I can explain the problem correctly. In Firefox 78.15.0 (my MacbookPro must run El Capitan MacOS 10.11 to accommodate certain legacy music software), I saved a website. When I attempt to open the saved site, it opens without proper formatting and without photos. The missing photos are present in the downloaded (saved) folder as JPGs. They just don't appear in the re-opened page. I have attached three PDFs to illustrate the problem. The PDFs called <01 Pg1> and <02 Pg2> show a close rendering of how the original online newspaper is supposed to look. The main photo appears above a caption, followed by the writer's byline and then the article. I added red comments to indicate what gets changed in the saved version. The PDF <03 Open saved website> shows the re-opened website file. Photos and original formatting are missing. I have annotated pdf 03 to indicate the major errors in missing photos and formatting. I opened the saved site on a different MacbookPro running MacOS Catalina 10.15, but the problem persists. The original website has been taken down, so I can't try another save/download. Any suggestions would be greatly appreciated. If someone needs the entire saved article, I am willing to send it. Thanks so much for any assistance. Tucker
所有回覆 (1)
Addendum: The three attached files are JPG, not PDF as mentioned in the original post