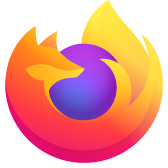 Open with any application, saves the ile to be opened in Downloads folder rather than temp
Hi.
- Firefox is set to "always ask to you where to save files" and this works fine I when i choose to save a file.
- Multiple file types have been set to "always ask" so it can give me the ability to "Open with" (an application) a document rather than downloading it. However, I expect the (temporary) downloaded document to be (opened) in the temp folder, but it's actually being saved in my Downloads folder.
That's not comfortable, but i end up with a massive lit of files in the download folders which were never intended to be saved in the first place, but just opened. That gets mixed up with other stuff in downloads folder.
How can i force the behavior "Open With" to save the document in firefox temp folder rather Downloads ? Thanks for your help. Regards. Flo
Hi. - Firefox is set to "always ask to you where to save files" and this works fine I when i choose to save a file. - Multiple file types have been set to "always ask" so it can give me the ability to "Open with" (an application) a document rather than downloading it. However, I expect the (temporary) downloaded document to be (opened) in the temp folder, but it's actually being saved in my Downloads folder. That's not comfortable, but i end up with a massive lit of files in the download folders which were never intended to be saved in the first place, but just opened. That gets mixed up with other stuff in downloads folder. How can i force the behavior "Open With" to save the document in firefox temp folder rather Downloads ? Thanks for your help. Regards. Flo