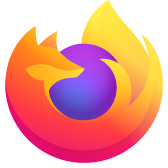 Add Norton Safe Search to firefox browser
HAving trouble adding Norton Safesearch to newly downloaded Firefox on Max CAtalina 10.15
HAving trouble adding Norton Safesearch to newly downloaded Firefox on Max CAtalina 10.15
所有回覆 (2)
Hi, what steps does Norton suggest to install their add-on into Firefox?
I don't know whether it's true on Mac, but on Windows, security programs sometimes add their stuff to newly installed browsers at the next system startup. If you haven't done a normal shutdown and restart of your Mac since you installed Firefox, you might try that first.
/moved thread from Firefox for iOS (for iPhone/iPad) to (desktop) Firefox section.