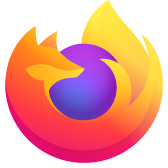 How do I turn off adblocker (which I have never switched on in the first place)?
Tell me how to turn off adblocker.
Tell me how to turn off adblocker.
所有回覆 (7)
Are you talking about an add-on?
Load the web page. After the page is loaded, click the AdBlock icon. Now select Disable on <website>. After, reload the page.
Firefox Enhanced Tracking Protection can block content just like an ad-blocker extension can do.
Firefox shows a purple shield instead of a gray shield at the left end of the location/address bar in case Enhanced Tracking Protection is blocking content. You can click shield icon for more detail and possibly disable the protection. You can check the Web Console for relevant-looking messages about blocked content.
If you use extensions ("3-bar" menu button or Tools -> Add-ons -> Extensions) that can block content (Adblock Plus, NoScript, DuckDuckGo PE, Disconnect, Ghostery, Privacy Badger, uBlock Origin) always make sure such extensions do not block content.
make sure your extensions and filters are updated to the latest version
Many thanks, Cor-el, for taking the time to respond to my query. I'm no techie, and have had a look at what you suggest but cannot even get beyond step 1 - I don't have a purple shield on the address bar.
When asking Firefox for help, I was hoping to be directed to a simple toggle, where you can turn adblock on or off. Unfortunately, all that I have seen on the site as help is way beyond my (very simple) comprehension.
The issue arose when I tried to post a product review on the Trek (bycycles) website, and I couldn't submit it because it was telling me that I had an adblocker (which was news to me).
Regret to say - going to have to consider Edge or Chrome!!!
Thanks again for your time and expertise.
Regards, Simon
Do appreciate you taking the time to respond, Fred.
I'm afraid to say that I don't even know what an 'add on' is, nor do I have an ad-block icon, so I guess that I shan't be resolving this matter any time soon!
由 simonjflynn 於 修改
Use these links to create a new profile. Use this new profile as is. Is the problem still there?
https://support.mozilla.org/en-US/kb/how-run-firefox-when-profile-missing-inaccessible
http://kb.mozillazine.org/Profile_folder_-_Firefox#Navigating_to_the_profile_folder
https://support.mozilla.org/en-US/kb/profile-manager-create-and-remove-firefox-profiles
https://support.mozilla.org/en-US/kb/back-and-restore-information-firefox-profiles

Type about:profiles<enter> in the address box.
Thanks again, Fred - glad to say that this is now resolved.
So, until next time .....!
Hello,
I am glad to hear that your problem has been resolved. If you haven't already, please select the answer that solves the problem. This will help other users with similar problems find the solution.
Thank you for contacting Mozilla Support.