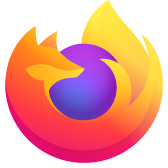 why does firefox leave bookmark dropdown menu fragments on screen
why does firefox leave bookmark dropdown menu fragments on screen
why does firefox leave bookmark dropdown menu fragments on screen
所有回覆 (4)
Hello,
In order to better assist you with your issue please provide us with a screenshot. If you need help to create a screenshot, please see How do I create a screenshot of my problem?
Once you've done this, attach the saved screenshot file to your forum post by clicking the Browse... button below the Post your reply box. This will help us to visualize the problem.
Thank you!
You can try to disable hardware acceleration in Firefox.
Settings -> General: Performance
remove checkmark: [ ] "Use recommended performance settings"
remove checkmark: [ ] "Use hardware acceleration when available"
Close and restart Firefox after modifying the setting to make changes effective.
You can check if there is an update for your graphics display driver and check for hardware acceleration related issues.