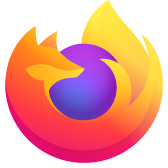 password saving
I accidentally saved my password when using Pay-Pal. I do not want it saved, I want to type it in every time. I contacted Pay-Pal and they said it was Firefox that saved the password, not them. How do I disallow the saving of the password? Thanks
I accidentally saved my password when using Pay-Pal. I do not want it saved, I want to type it in every time. I contacted Pay-Pal and they said it was Firefox that saved the password, not them. How do I disallow the saving of the password? Thanks
所有回覆 (2)
You should be able to remove this saved password in Lockwise.
Settings -> Privacy & Security: Logins and Passwords: "Saved Logins"
After you clear out whatever was saved, if you want to make sure that never happens again:
On the Lockwise page, click the ••• menu button in the upper right corner, then click Settings to load the Settings page and roll it to the relevant section.
Here you will find an Exceptions button to open a dialog where you can add PayPal.com to the list where Firefox won't save your login.